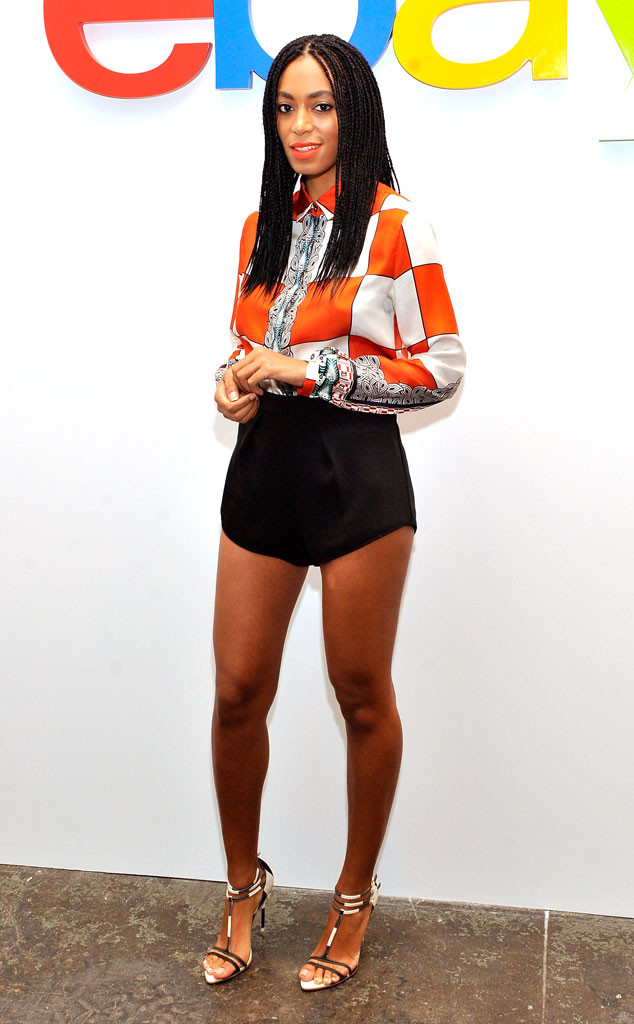 Stephen Lovekin/Getty Images
We love a good fashion guessing game and Solange Knowles has brought us one of the best—is she or is she not wearing bottoms?
Yes, Beyonce's little sis has legs that go on for days, but are these black Clover Canyon mini's more to blame for the fact that she looks pantless? We can't quite tell, and we think it's the silk fabric that has us on the fence. On the one hand, it makes these minis feel like dangerously short dress shorts, but on the other hand, silk and lingerie are a match made in fashion heaven.