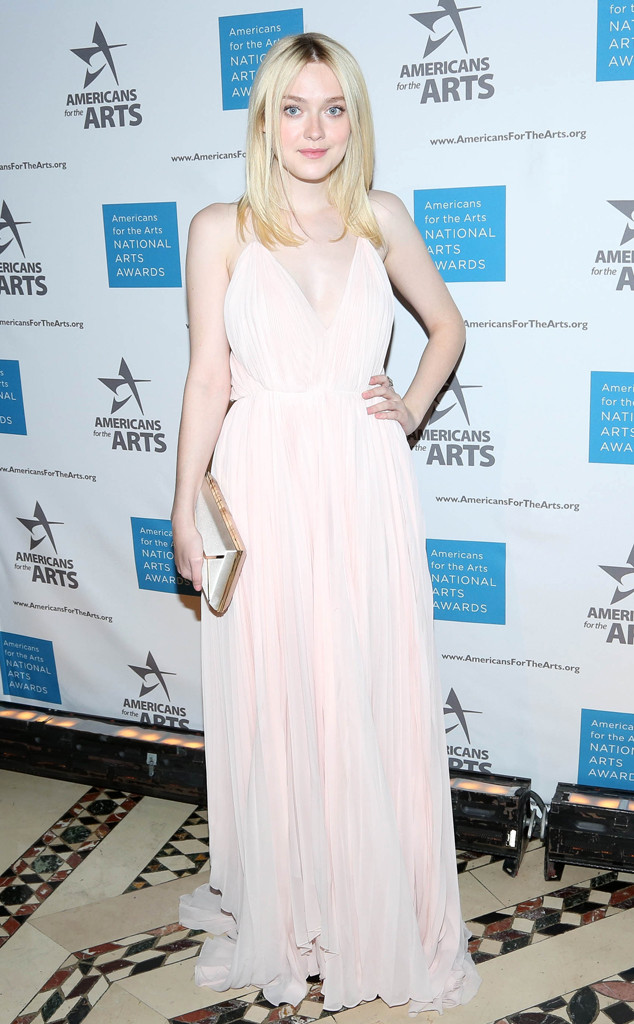 Rob Kim/Getty Images
We don't mean to be morbid, but Dakota Fanning looks like a ghost—a beautiful, angelic and glamorous ghost, but a ghost nonetheless.
Was the Twilight star unaware that this Vionnet frock would turn her into one of those spooky dinner party guests inside Disney's Haunted Mansion? Maybe she thought the pale pink wasn't quite the same shade as her pale skin? Or perhaps with Halloween just around the corner, she's just trying out her options?