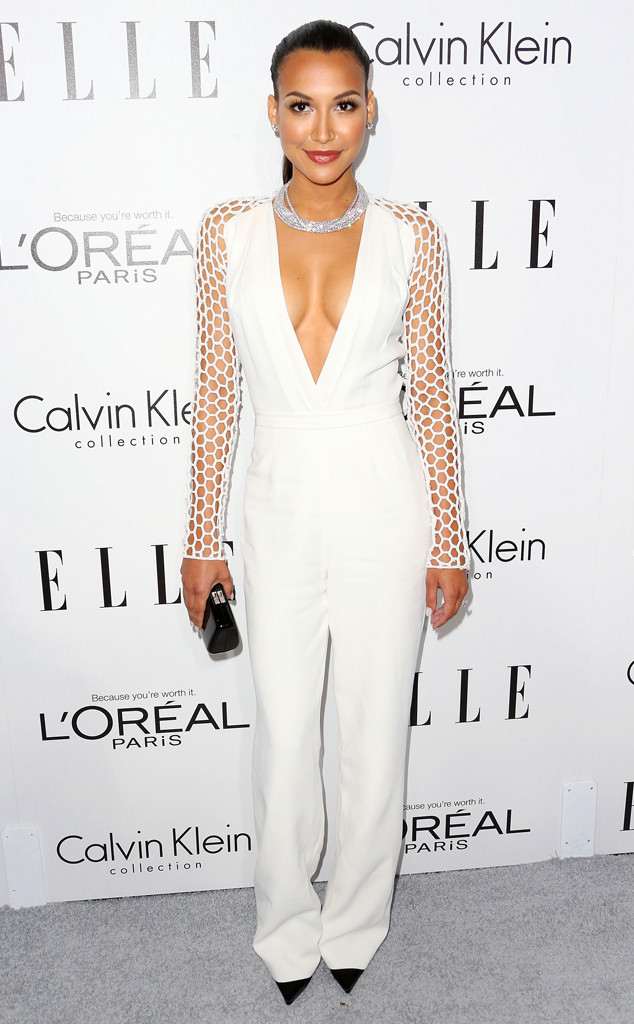 Courtesy of Frederick M. Brown/Getty Images
If Naya Rivera is trying to distance herself from her high school role, it's working.
This all-white one piece wouldn't fly within a one mile radius of impressionable young students. Not only is the Pamella Roland design super low-cut (that's top, bottom and side boob showing!), but the netted sleeves make it even more fit for a club night in the City of Sin. Our question is, does this look feel like the Vegas of 2013 or 1999?