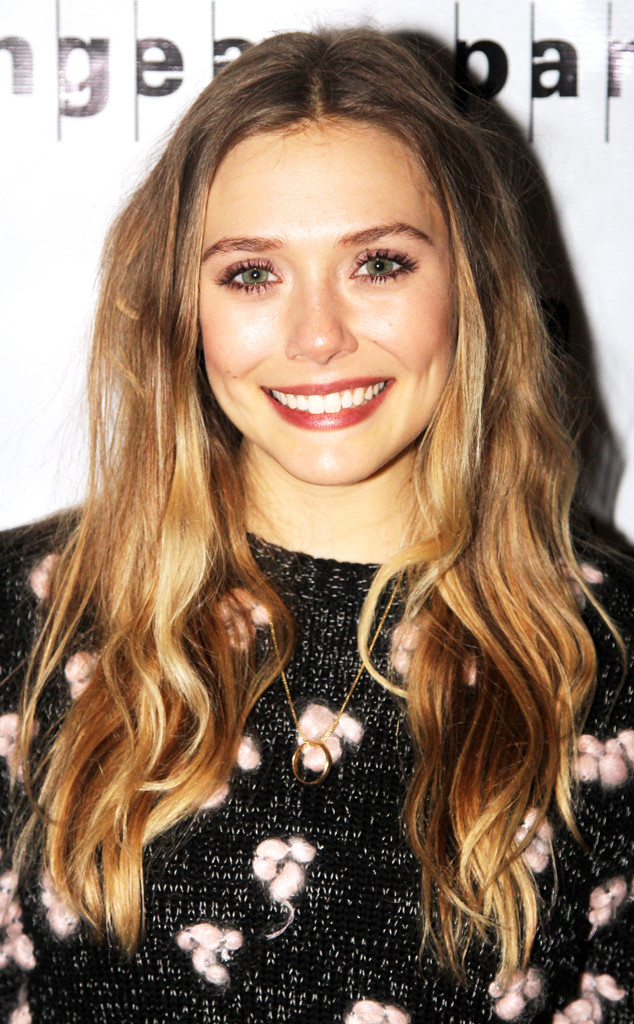 Bruce Glikas/FilmMagic
Oh, how we hate to pick on one of our red carpet favorites, Elizabeth Olsen. We have to figure those pesky Olsen twins were pressuring little sister Lizzie to use their hair stylist (and we are being generous by using the word "stylist") for her Romeo and Juliet Off Broadway-Opening.
Why else would this usually flawless actress leave the house thinking that scraggly knotty hair was suitable for the red carpet? You know you're just dying to smooth down that scraggly section by her temples. If we were at that event, we can assure you one of us would have tackled her to the floor while the other brushed out her knots.
At least the Kill Your Darlings star didn't listen to her sisters when it came to her makeup look. Remember we said in our Krysten Ritter post that if your skin is super pale you should stay away from pink eye shadow?
Right. So, this is a perfect example of the perfect skin tone for rocking a pink or rose eye shadow—it gives her a natural, yet evening look and makes her green eyes pop.
We're also loving the sheer pop of color on her cheeks and the on-trend-for-fall cool wine lips.