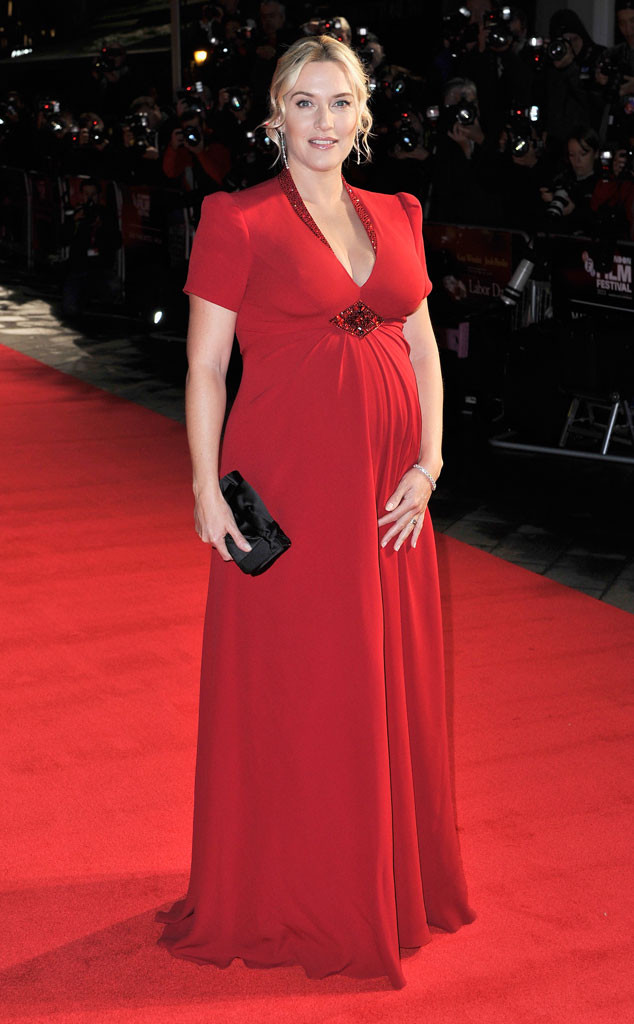 Gareth Cattermole/Getty Images for BFI
First Catherine, Duchess of Cambridge, steps out post-delivery in that perfect polka dot dress, and now this! The Brits certainly know how to bear children in style.
Kate Winslet is making it very difficult for any future bump-bearers to grace the red carpet thanks to this Jenny Packham stunner. If her belly size is any indication, the Movie 43 actress could give birth any minute! And yet here she is looking more regal than ever in a gown that highlights and hides every part of her body perfectly.