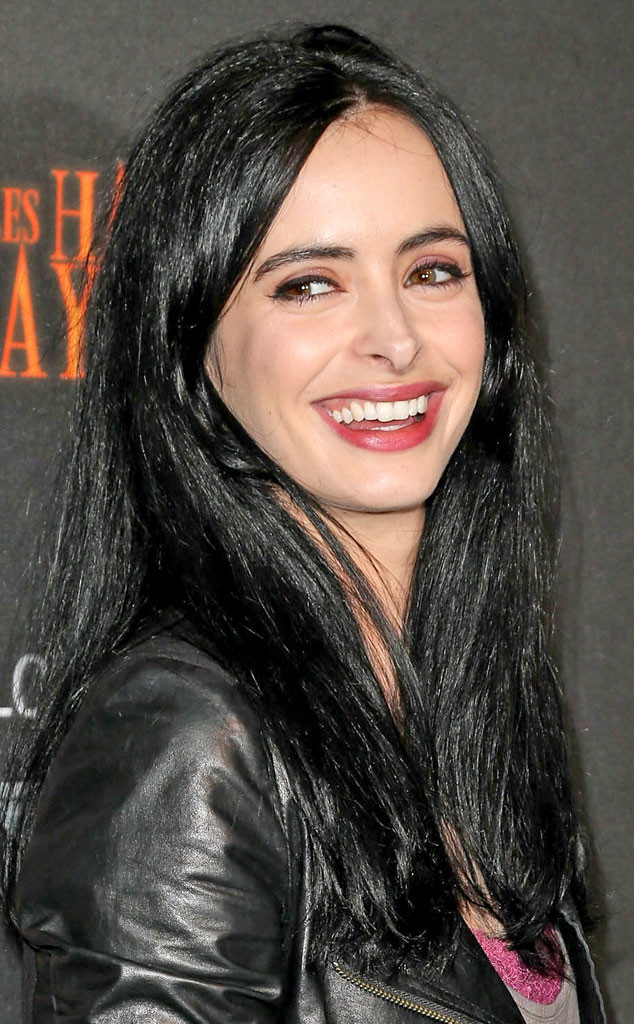 Imeh Akpanudosen/Getty Images
Full Disclosure—Krysten Ritter was attending the "Los Angeles Haunted Hayride" opening night in this photo but we swear she wasn't part of the show. Listen, we know she naturally has very dark hair but we would bet our Marc Jacobs makeup collection that she colors it that saturated black.
We have nothing against the color of her jet-black tresses, but come on, that hairstyle is a bit harsh, no? It's just so big and wig-like and we can't help but draw comparisons to Elvira: Mistress of the Dark. You have to admit she could at least star as Elvira's daughter.
We do love her creamy alabaster skin and how that cherry lip stain makes her lips look "just bitten." We would have definitely put her in different eye makeup though. The black liquid liner is way too severe against her pale skin, especially with that pile of black hair.
She's also wearing a pink eye shadow, which just makes her look a little sickly. It's hard to pull off pink or red eye shadow when your skin is that light. Just look at Rooney Mara. Does she ever look like the picture of health when she wears that red eye makeup? We think not.