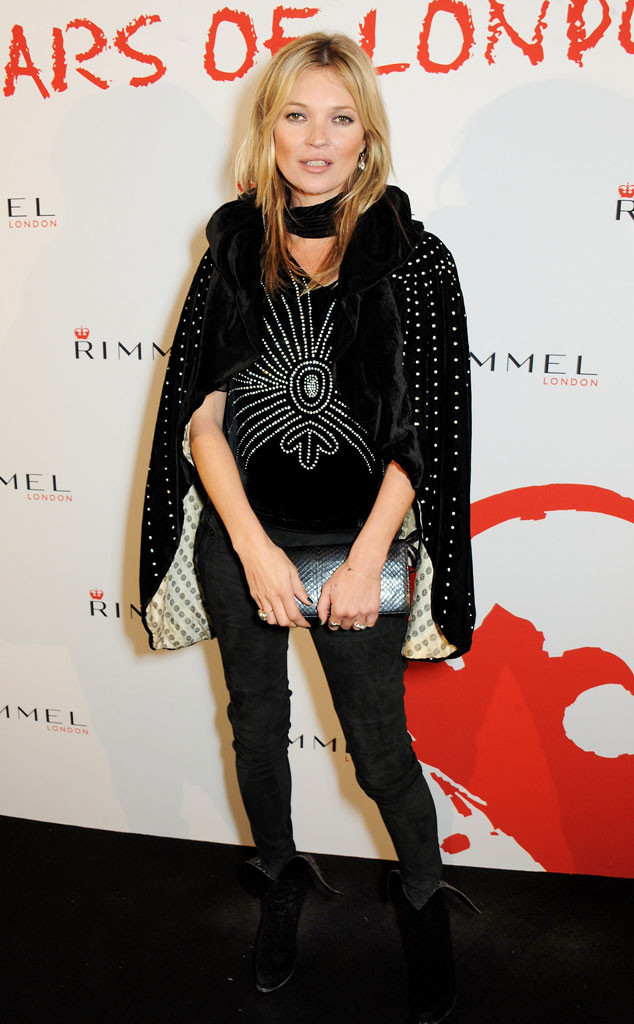 David M. Benett/Getty Images
Far be it from us to criticize the great Kate Moss but there's something funky about this coat.
Maybe what's funky is that it isn't quite a coat? There's a sort of half capelet, half shawl thing going on. We gather that it's fastened by that wrap around the neck, but we can't really tell. And the whole thing appears to be detached from the graphic tee underneath, but we're not so sure of that either.