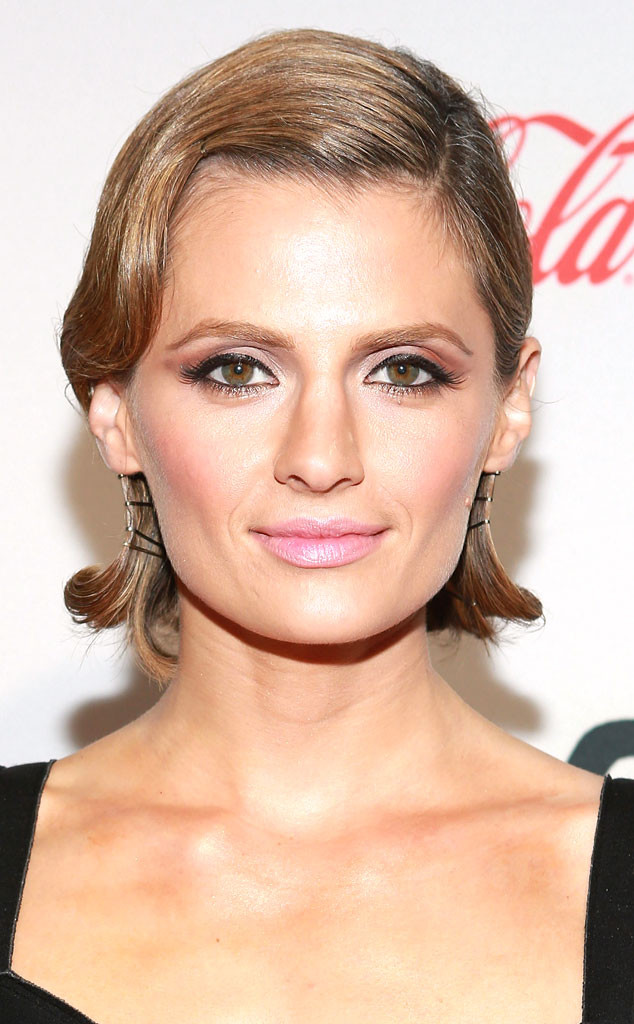 Robin Marchant/Getty Images for Unclaimed Freight Productions
When we first saw this photo we thought, "and this is…?" Stana Katic looked vaguely familiar but we never would have guessed she was the star of hit show Castle by this pic. Yes, we know the new CBGB movie takes place in the '80s, but come on, pick a look! This is punk meets Valley Girl meets Dynasty.
We figure Stana was trying to channel punk when she gelled her hair into a helmet, but what's with the rows of bobby pins in the back? Did she just forget to take them out or are they part of a sorry attempt to be "punk?"
We can assure you that punk stops with the makeup. The thick liquid liner and rose-contoured eyelids scream Joan Collins Dynasty and the frosty pink lipstick are so, like, straight out of Valley Girl. Gag us with a spoon.