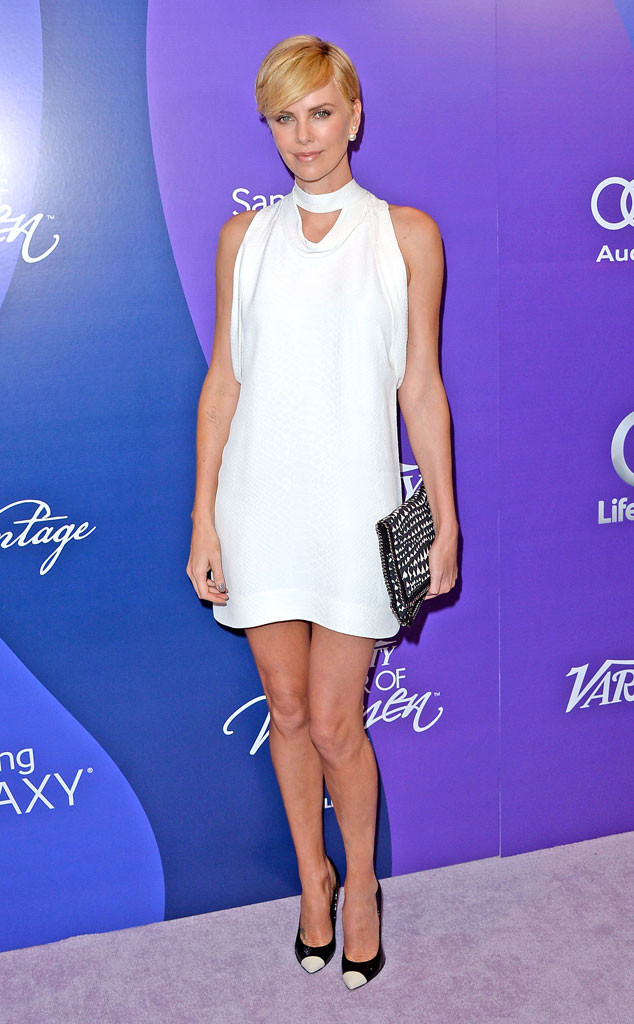 Jason Merritt/Getty Images for Variety
We realize Charlize Theron would look hot in a burlap bag with a hole cut in it, so it's no surprise that she's scalding in this simple t-shirt style. There's just something about a white mini made of a man's undershirt...
This Stella McCartney design is far more chic than a cleverly cut Hanes, but it still has that relaxed feel that you get from slipping into an oversized sleep shirt...with perfect pumps, gorgeous make-up and a super chic clutch.