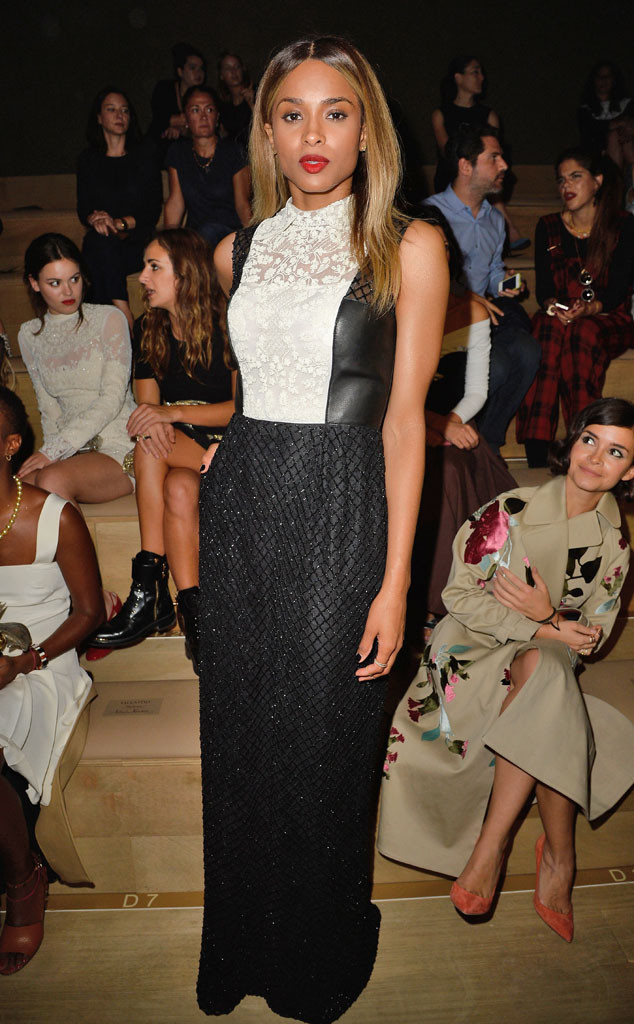 Pascal Le Segretain/Getty Images
Has Ciara entered the Charlie Chaplin phase of her odd fashion taste?
This suit style on the "Body Party" singer makes her look like she switched bodies with a 1920s dandy...in a dress, but still. The white panel front has a distinctly tuxedo theme to it, and the straight skirt may as well be wide-legged suit pants.