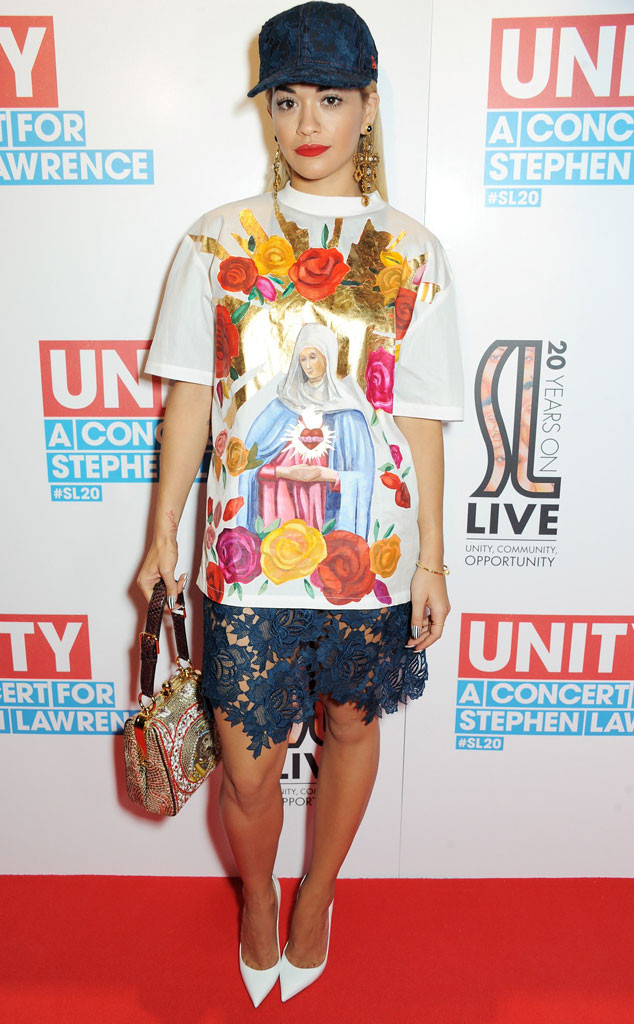 David M. Benett/Getty Images
It's no surprise that we're confused by Rita Ora's style. This is the celeb who recently wore a bathing suit to walk her dog and once stepped out in a shower curtain skirt!
But this time it's not the whole look that's odd, it's how each half goes together, or rather, doesn't. If you look at the edgy Brit from the top, she's a school yard fashionista in a casual t-shirt and cap. But if you start from the shoes and work up, she's a 1920's pin-up girl!