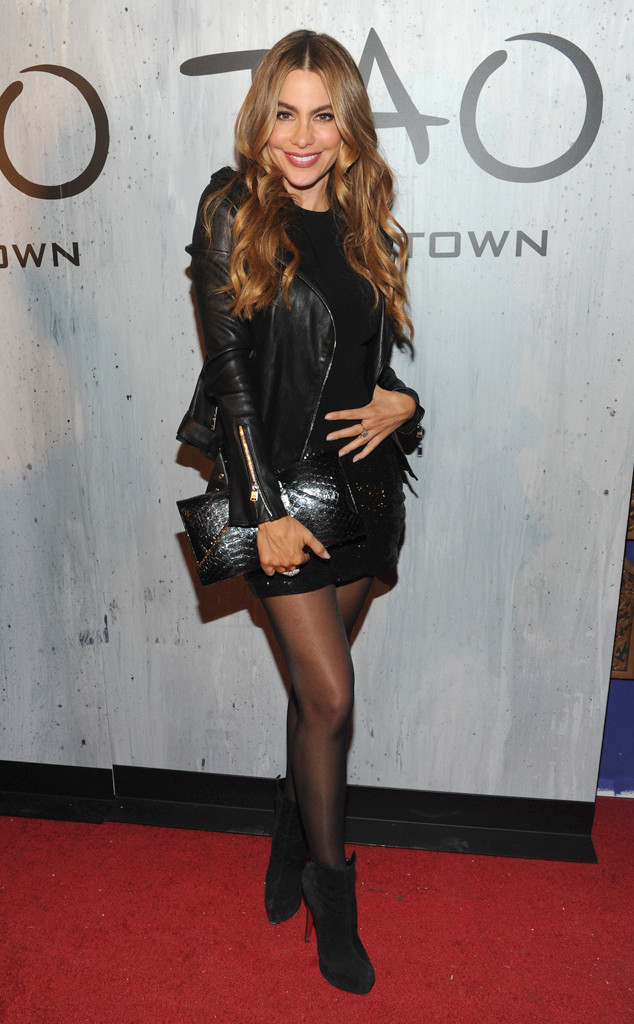 Courtesy of Jamie McCarthy/WireImage
Leave it to Sofia Vergara to turn an old-lady staple into a sex symbol must.
TV's Gloria Pritchett stepped out with her "Leggs" on making us wonder why we ever switched to opaque black tights! Not only do her gams look gorgeous under that sheer black layer, but the covered-up style is actually sexier than just showing skin!