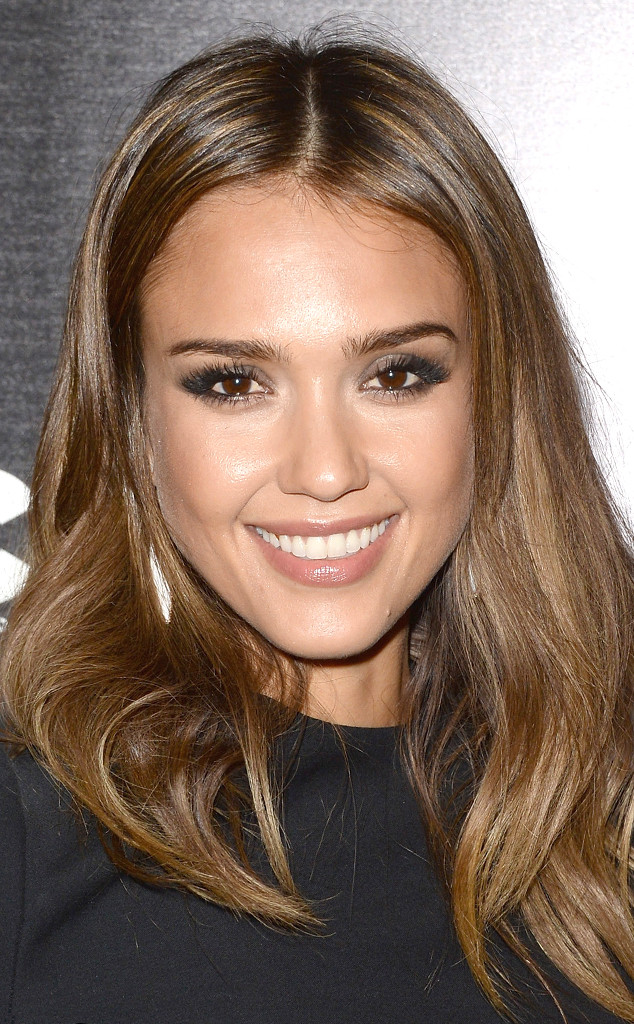 Jason Merritt/Getty Images
Perhaps Jessica Alba was mourning the loss of all the hair she lopped off this past week when she decided to wear a black dress and matching black eye makeup to her new movie premiere. Don't get us wrong—we LOVE the sexy new haircut and the charcoal eyes (and while we're at it—the bold brows and perfect dusty rose lip).
What we adored most about the dark eye makeup is that she didn't overdo it. It seems like starlets usually can't help but to go full on smoky eye when they use black eye shadow, which can land them quickly in scary Avril Levigne or Taylor Momsen territory.
Not our Jessica. She gave her eyelids almost a wash of black and then added a more concentrated dose of shadow on the outer corners. She avoided the prizefighter look by refraining from painting her lower lash line in black, instead just opting to line her water line.