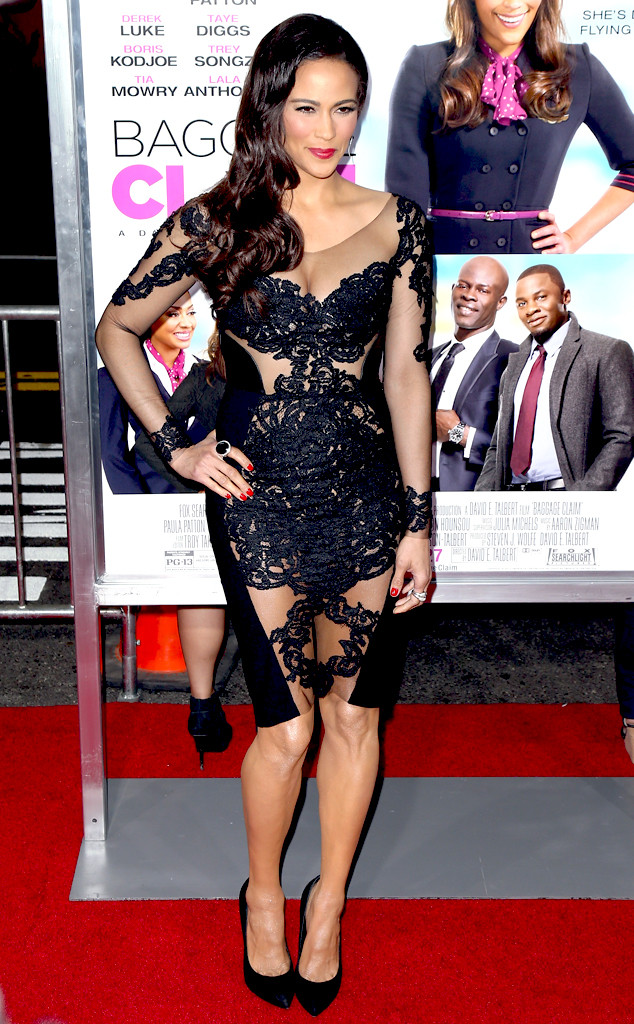 David Livingston/Getty Images
Looks like Paula Patton's out to prove she's just as sexy as the girls in that "Blurred Lines" video.
Mission accomplished, perhaps too much... This Rhea Costa frock is barely covering the 2 Guns star's family jewels! And all that skin makes the body-hugging LBD look like a giant, black body tattoo. Though, if this was ink and not fabric she'd have a much easier time walking down that red carpet.