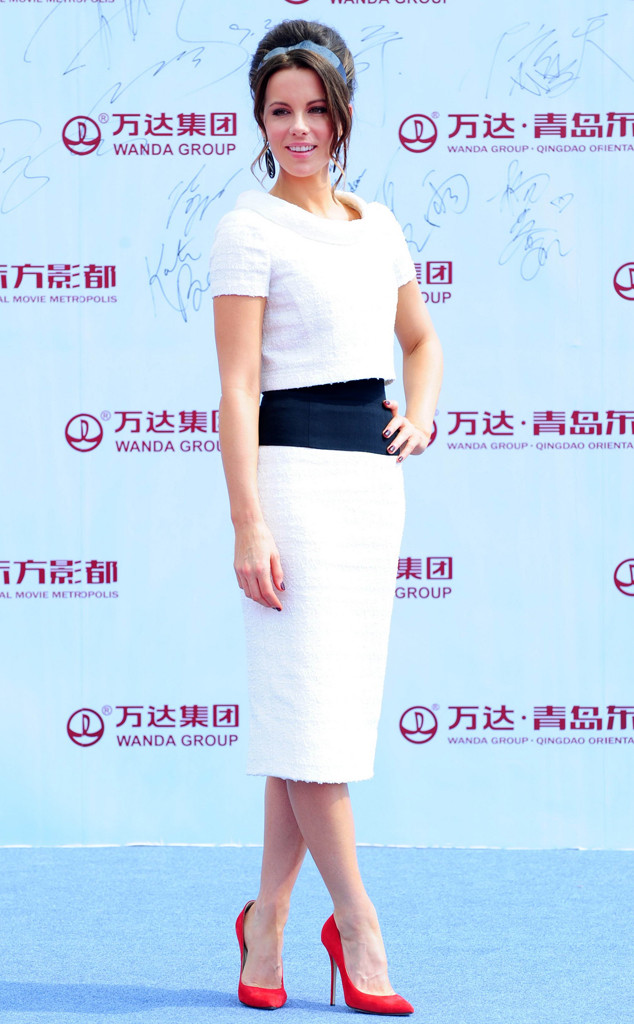 ChinaFotoPress/ChinaFotoPress via Getty Images
Apparently not everyone made it to the 2013 Emmy Awards. Kate Beckinsale, for example, was busy attending to some press events in 1963!
We're not sure why the Underworld: Awakening star stepped out looking like a character from Hairspray but the comparison is uncanny. Either some kind of time machine is at play or the British beauty is promoting the wrong film!