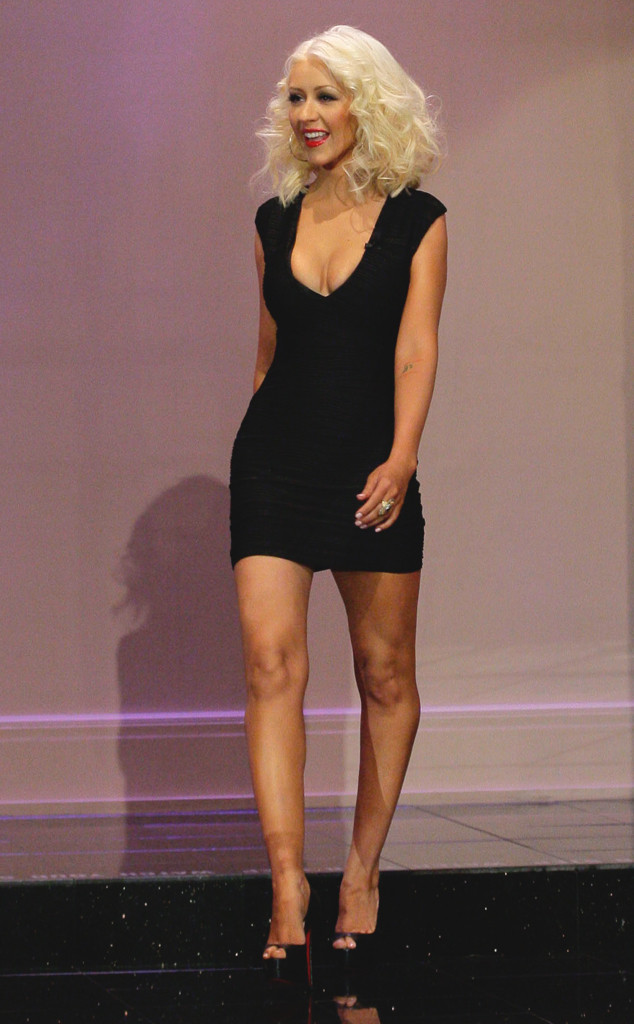 Margaret Norton/NBC/NBCU Photo Bank via Getty Images
There's no other way to say it: Christina Aguilera looks hot.
The "Let There Be Love" singer stepped out to promote her return to The Voice in what may be the world's sexiest LBD. Not only does this qualify as a micro-mini (if not a micro, micro), but the blonde bombshell is rocking a whole lotta' cleavage thanks to a very deep V neck. It's all transporting us right back to her rise in the '90s. With Britney Spears hitting Vegas, could the battle of the teen pop stars be on again?!