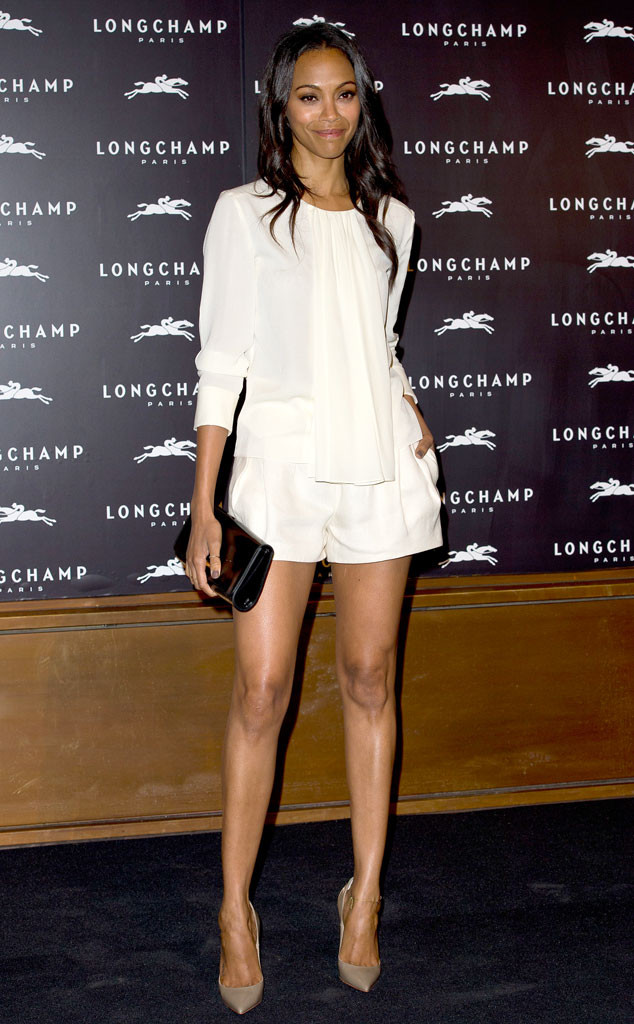 Ben A. Pruchnie/Getty Images
If Zoe Saldana is trying to avoid spills on her all-white style, she should probably wear a wider bib...in a darker color.
We're not sure whether to call this embellishment an un-tied tie, one-sided scarf or adult-acceptable bib, but we're even less sure how we feel about the Longchamp fashion. Yes, it adds something dynamic to the pale palette, but a statement necklace would do the same, and with much less confusion.