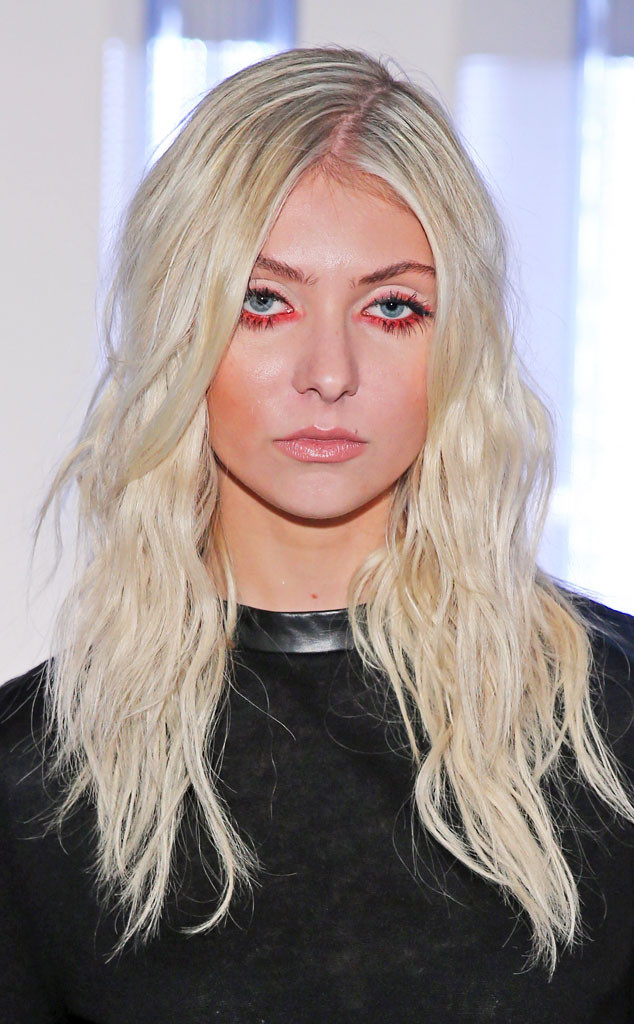 Neilson Barnard/Getty Images
We thought we had seen the scariest side of Taylor Momsen when she would coat her eyes in black kohl, but now we realize her old look was more Beetlejuice than horror.
As of when this photo was taken, she's officially turned up the fright factor—red-rimmed eyes with chalk white eye shadow and creepy bottom lashes—makes us think she's been watching the American Horror: Coven trailers on repeat.
We just don't get it. She's such a pretty girl and it's like she will do anything in her power not to be described as pretty. Well, in this case, mission accomplished.