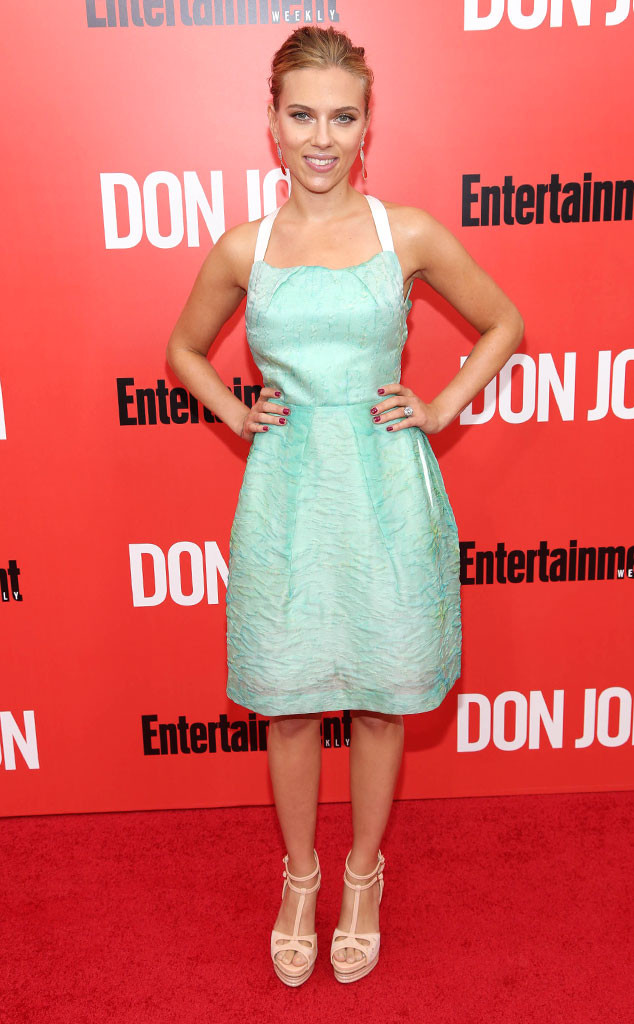 Rob Kim/Getty Images
Well this gives new meaning to the term "bag lady."
Scarlett Johansson stepped out in a dress that looks very much like it was fashioned from some green plastic grocery store bags. We hate to be cruel to the Don Jon star and hot designer Roland Mouret, but we have to call this one like we see it—and we see visions of fruits and vegetables inside that sheer fabric!