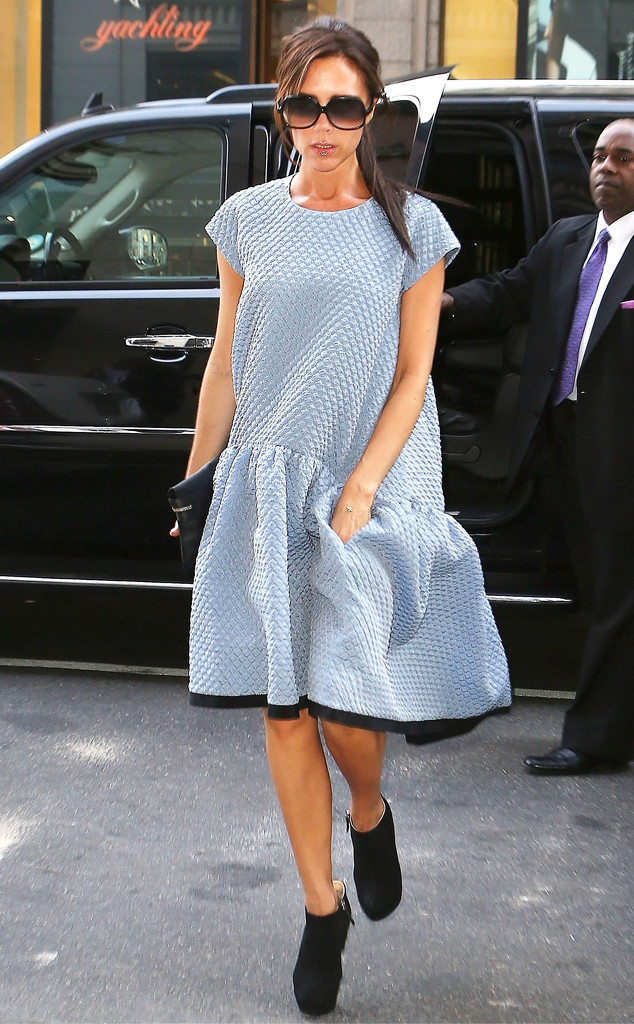 Jackson Lee/Splash News
We know Victoria Beckham loves her gorgeous baby girl, Harper, but she may be taking things too far by dressing just like the tiny tot.
This dress from the celeb's "Victoria" line looks like it expanded in the wash! We realize Mr. David Beckham has a slight frame, but we're pretty sure the design is to blame this time. Not only is it huge, but it looks more fit for a 2-year-old than a mother of a baby that same age!