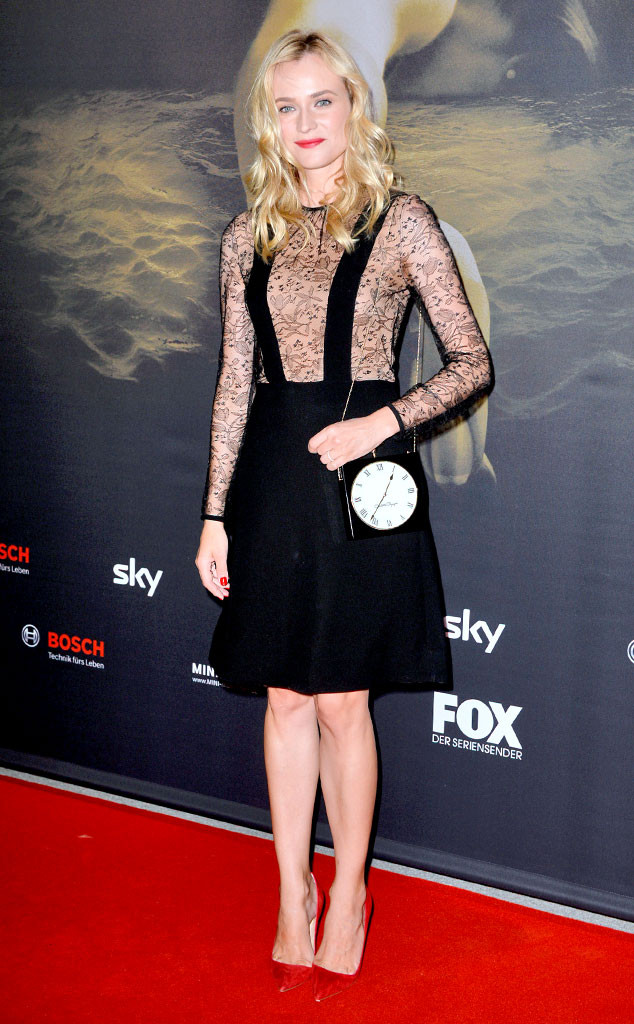 Hannes Magerstaedt/Getty Images
There would be a lot less complaining about the uniforms if Catholic school girls got to wear what Diane Kruger is wearing.
This lacy romper is both fully-covered and totally revealing thanks to some very carefully placed suspender straps. We're not sure if The Host actress is wearing anything under that sheer black lace, but with this tricky top covering her, we'll probably never know!