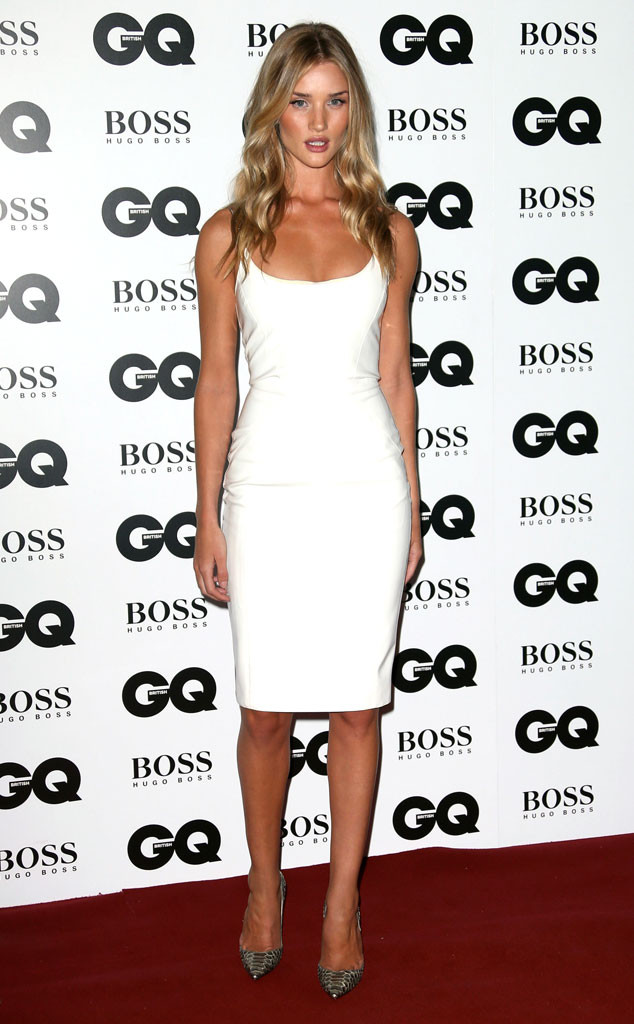 Joel Ryan/Invision/AP Images
Well, if you're going to break the world's most famous rule of fashion, you may as well do it in a dress like this.
Rosie Huntington-Whiteley is clearly thumbing her nose at the rule-makers of the runway in this sexy LWD (yes, little white dress!) or in this case, she's thumbing her flawless arms, legs and figure. We can't blame the supermodel for wanting to hold on to summer, especially since the summer heat is going strong, but this Versace mini isn't making any attempt to honor the arrival of fall.