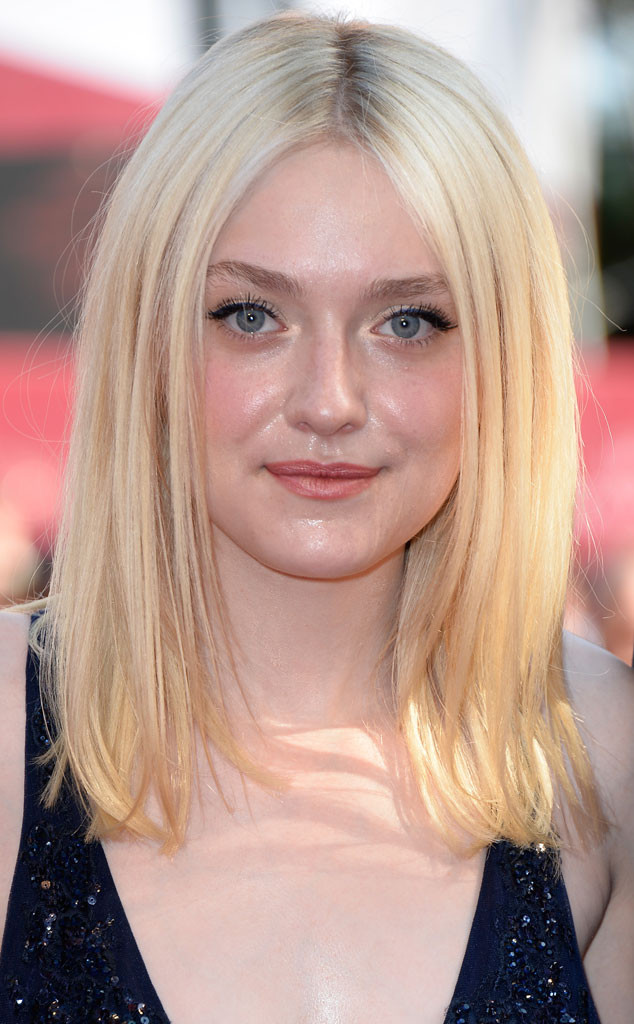 Pascal Le Segretain/Getty Images
We hate to pick on a 19-year-old, but if Dakota Fanning doesn't learn now what makes her look washed out and shiny she'll be pulling the same unflattering shenanigans into her twenties.
First of all, girlfriend desperately needs some layers. The hair parted down the middle, hanging down on either side of her face just isn't working for her. We recommend adding some long face-framing layers to give this look more dimension and movement.
On to the face… While we love Dakota's porcelain skin, she needs some color somewhere to ensure she doesn't look completely washed out. Whether she opts for a jewel-toned eyeliner, blue or purple smoky eye, or just a punchy statement lip— this girl needs a pop of color pronto.
While her skin looks healthy, Ms. Fanning needs to instill a major anti-shine regimen. We're sure it was warm in Venice, but we didn't notice any other starlets looking like they just finished a schvitz in the sauna.