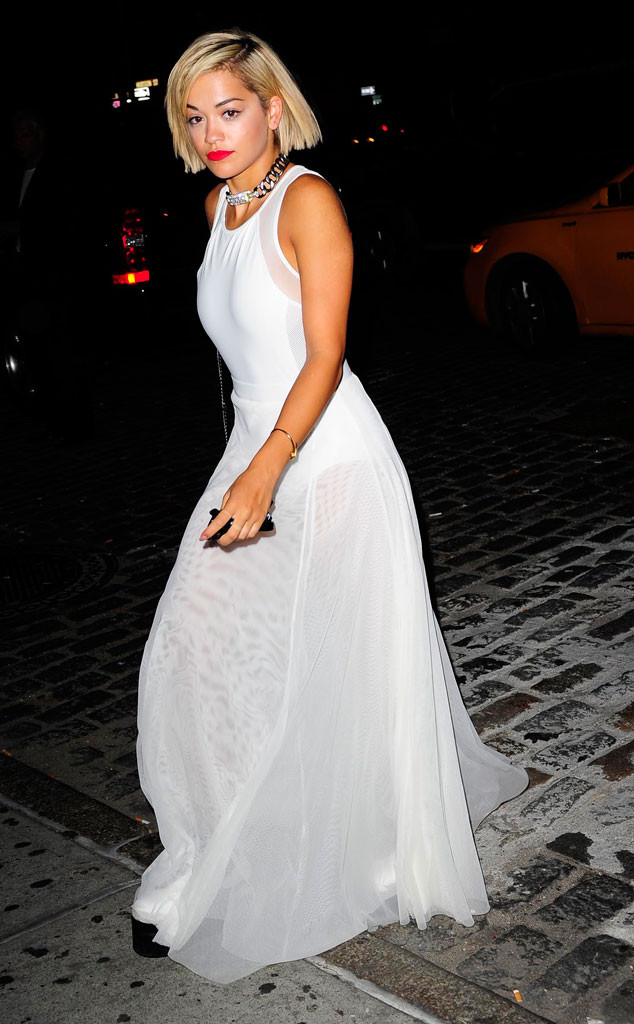 SAUL MARTINEZ/RAMEY PHOTO
You know the retail rule: no all-white looks from sunset on Labor Day night 'til sunrise on Memorial Day morning. Looks like Hollywood is well aware of the restriction. The following fashion-forward A-listers got the last of their no color clothes out of their systems, just in the nick of time.
The Gown: Rita Ora displays the most formal all-white design with this flowing DKNY frock. Not only is it clearly a summer style on account of the shade, but it's mostly see-through, which can get pretty tricky come chilly temps. That said, we'd love to see this exact same look in black, so here's hoping Donna Karen had that same idea.