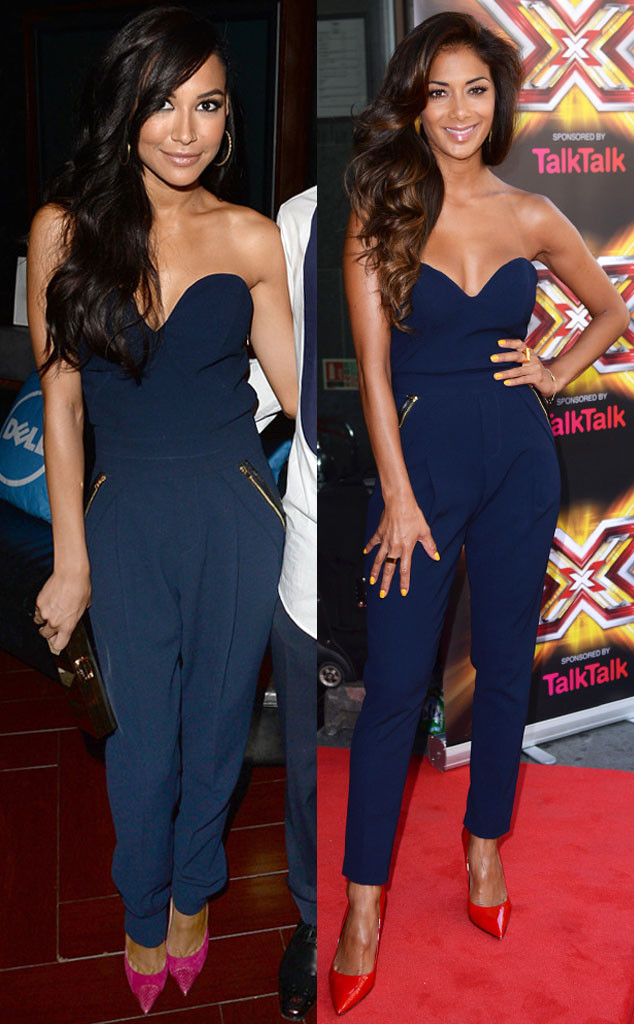 Jason Merritt, Dave J Hogan/Getty Images
Word to the wise: if you're going to steal someone's style, don't pick a celeb who could be your identical twin!
We didn't realize how much Nicole Scherzinger looks like Naya Rivera until she showed up in the exact same navy blue Three Floor jumpsuit. Now we have to stare for a few seconds to tell the X Factor judge and Glee star apart! And to make matters more difficult to judge, both look smoking hot in this sexy suit.