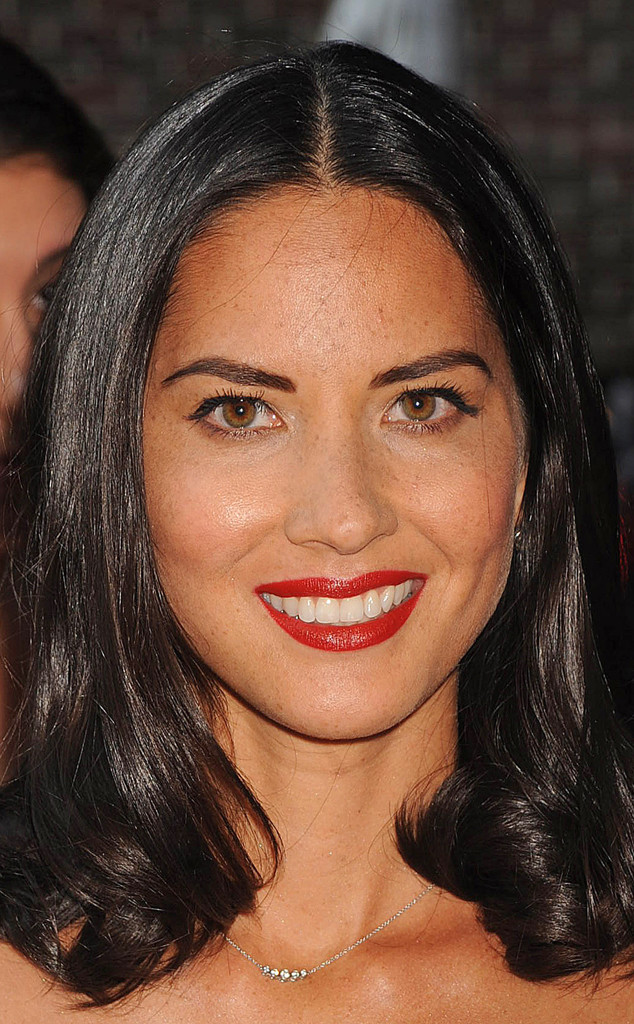 Demis Maryannakis/Star Max/FilmMagic
Olivia Munn is certainly ready for her close-up: The Newsroom star was photographed in NYC on her way to a taping of The Late Show with David Letterman, looking like she stepped off an old movie screen.
We love her chunky, black-winged eye and finely penciled brows. And, of course, her fire engine red, retro lips made this look jump off our screen.
It doesn't hurt either that Olivia obviously takes good care of her shiny, healthy tresses. It looks like she abides by every grandma's golden rule of hair care: Brush your hair 100 strokes before bed (or she just uses really good conditioner).
Get the Look: Let's start with her shiny locks. The trick here is that you want to use a good daily conditioner, rather than a deep conditioner, when blowing out your hair. A deep conditioner can weigh down your hair and give you flyaways. No bueno.