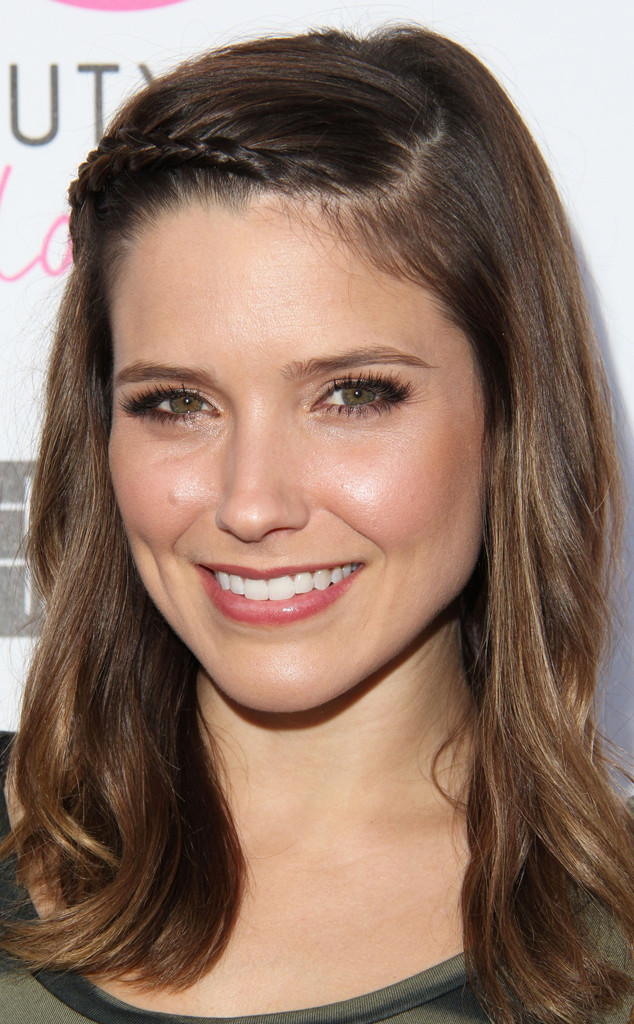 Parisa/FAMEFLYNET PICTURES
We love it when past Beauty Police victims redeem themselves and show us they can obviously take a little constructive criticism. We hammered Sophia Bush a few short months ago for wearing a thick wall of bangs and matronly makeup, demanding she tried to look her age. Last night at the BeautyCon Kick-off Event she redeemed herself with a youthful braid and a glowing fresh face that made her look even younger than her 31 years.
Based on Sophia's creamy flawless skin, this is obviously a woman who worships at the house of sunscreen. (Applause heard throughout the Beauty Police offices) She knows not to camouflage that creamy skin with heavy foundation or bronzer. She probably used a sheer foundation or bb cream and just a touch of peachy blush to make her skin the star.
We're lovin' on her eye makeup as well. We can't decide if she treated herself to lash extensions or had a makeup artist give her individual falsies but when she bats those eyelashes we assume they looked like little Venus Flytraps. She let the lashes bring the drama and used a black eyeliner pencil on her upper lash and bronzy brown on the lower lash line to bring out the different flecks of colors in her hazel eyes.
The one thing we would have changed on this look would have been the lip: A) She obviously didn't use a longwearing lipstick since her lip pencil is the only color still visible B) She could have used some color—perhaps a pop of pink or rose.