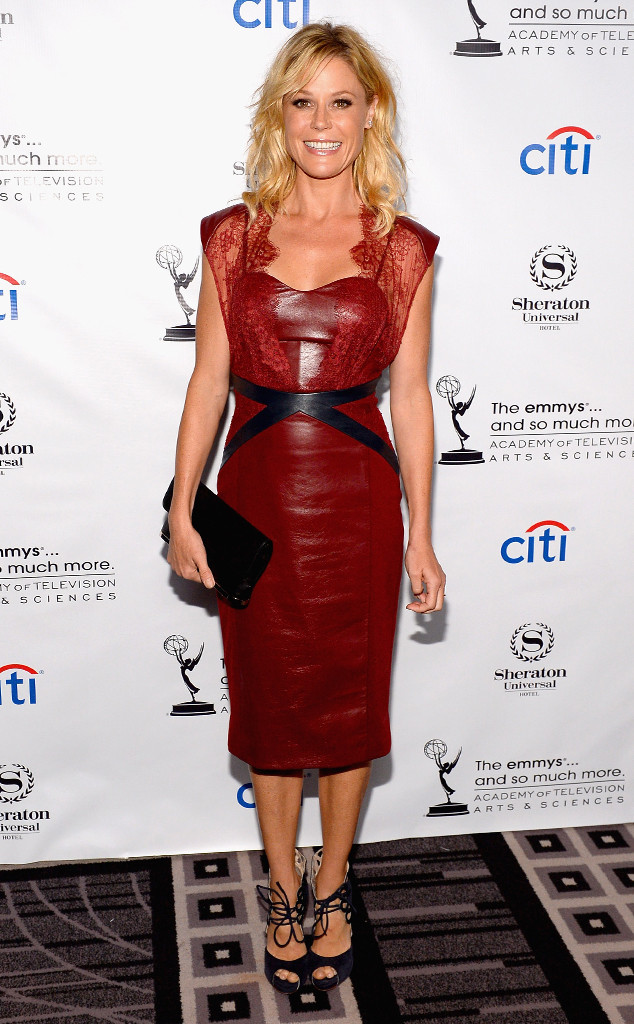 Mark Davis/Getty Images
Well this look is a far cry from the jeans and sweater combos Julie Bowen wears as Claire Dunphy.
The ABC star did the fashion equivalent of a "180" for a recent red carpet event showing up in this far from matronly maroon look. Or is the lace and leather combo more of a fashion 120? Or even 90? Half of this Emmy Award winner's ensemble says "meet you at the Hells Angels meeting" but the other half says, "anyone up for afternoon tea?"