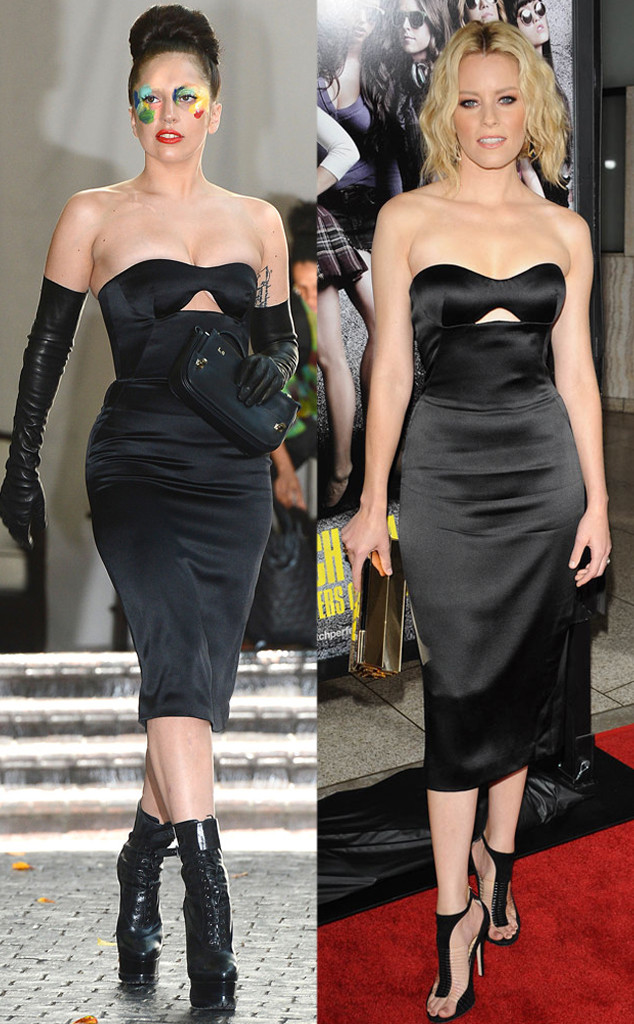 All Access Photo / Splash News / Giulio Marcocchi / Sipa USA
We can't believe our eyes. Lady Gaga—the originator of all things OTT—is wearing the same, simple LBD that Elizabeth Banks wore almost a year ago! Somewhere a fat lady may actually be singing...
We can only assume that the "Applause" singer had no idea that the Hunger Games star wore this Alexander McQueen frock first. If she did, there's no way the "Born This Way" singer would have stolen the style. This is the woman who once fashioned an entire dress out of raw meat!