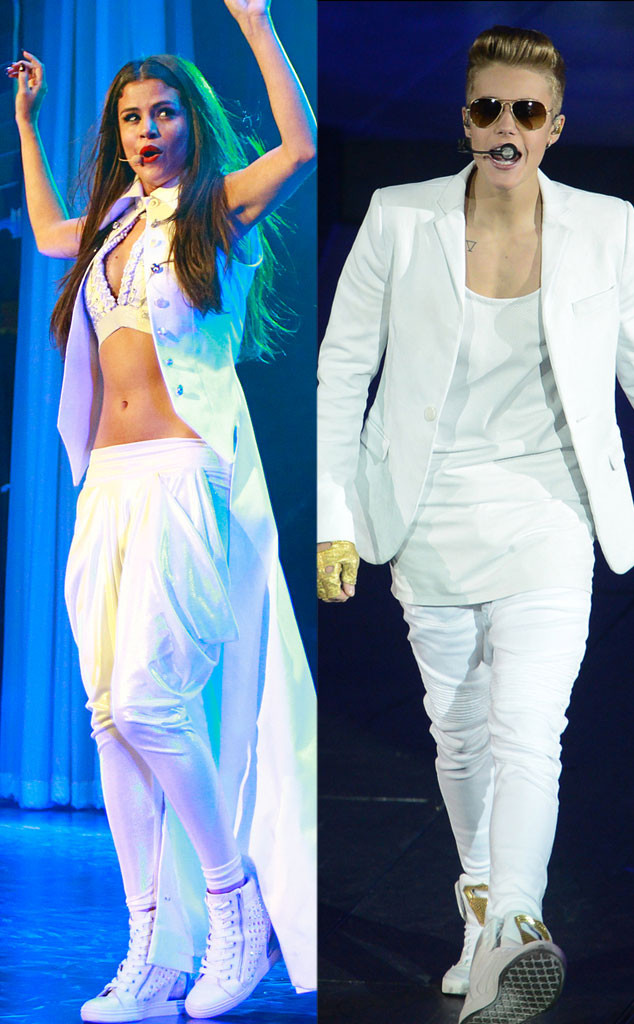 Getty Images; XPosurephotos.com
Well, this is one weird way to say, "I want you back..."

Though, maybe Selena Gomez is sending Justin Bieber the opposite message with this copy cat style? Something more along the lines of, "let's see who the fans love more in the the same exact ensembles?" Either way, there's no denying that the pop stars wore almost identical white suit styles on their recent concert stages. The question is, who wore it better?