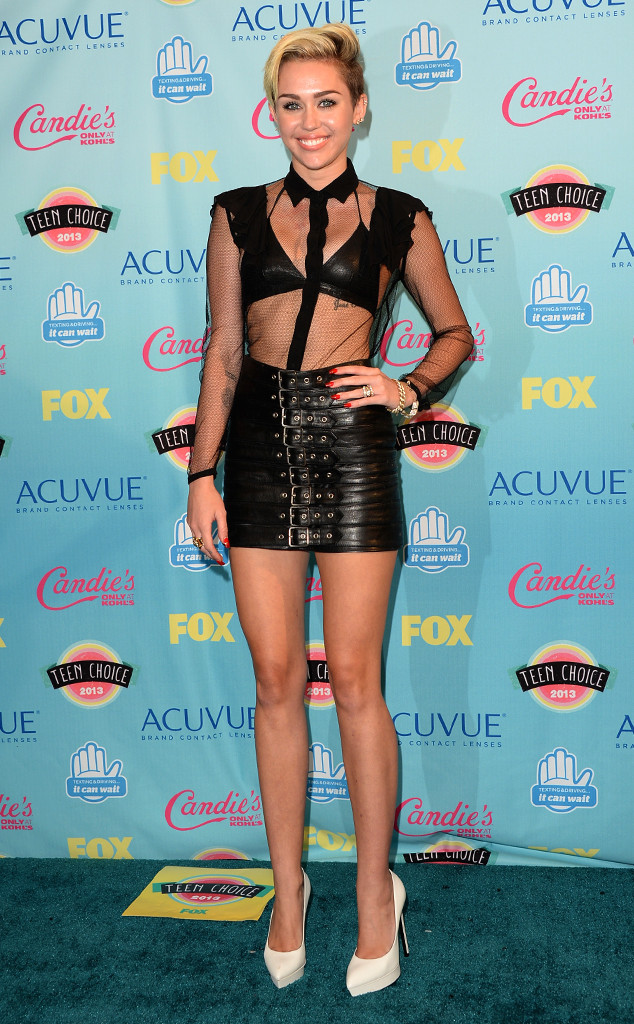 Jason Merritt/Getty Images
Well this look is...interesting.
We've come to expect an edgy look from Miley Cyrus on every red carpet but three edgy looks in one is something new for the former Disney star. She appears to be wearing a sheer tuxedo shirt over a leather bikini and tucked into lace-up leather shorts. It's either the world's most risque business suit, a strangely covered-up bathing suit, or a super formal Hells Angel's costume—or maybe all three??