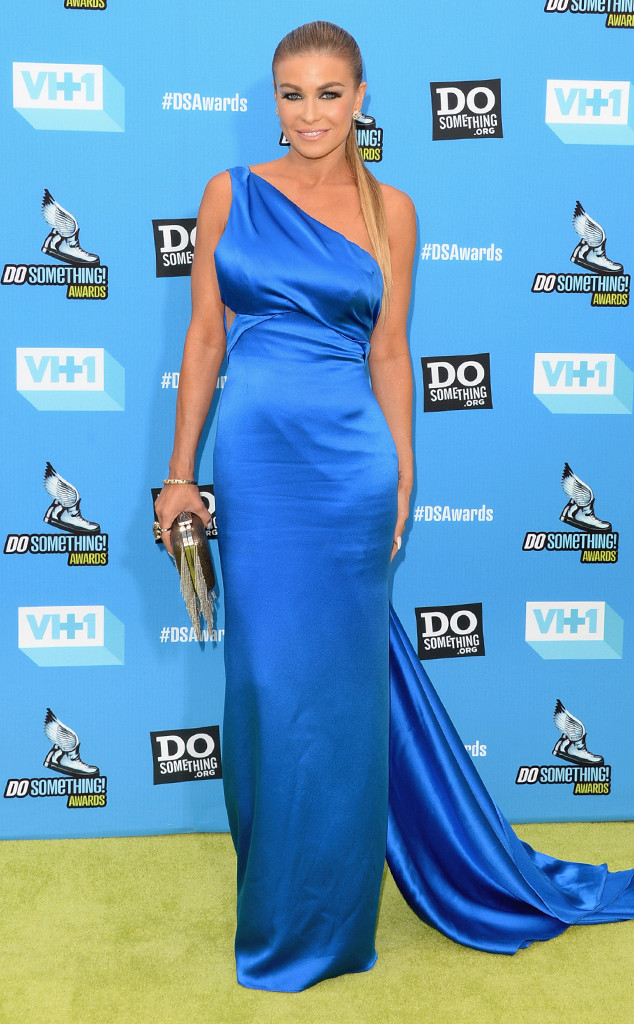 Jason Merritt/Getty Images
Apparently Carmen Electra forgot one of the cardinal rules of red carpet dressing—always ask your publicist if the event has a theme color then never, ever wear it!
We feel for the former MTV star! This silky asymmetrical Ines Di Santo gown is a sexy cut that still looks classy on her perfectly curvy figure. Unfortunately, all we see when we look at her is that glaring blue background against her glaring blue dress!