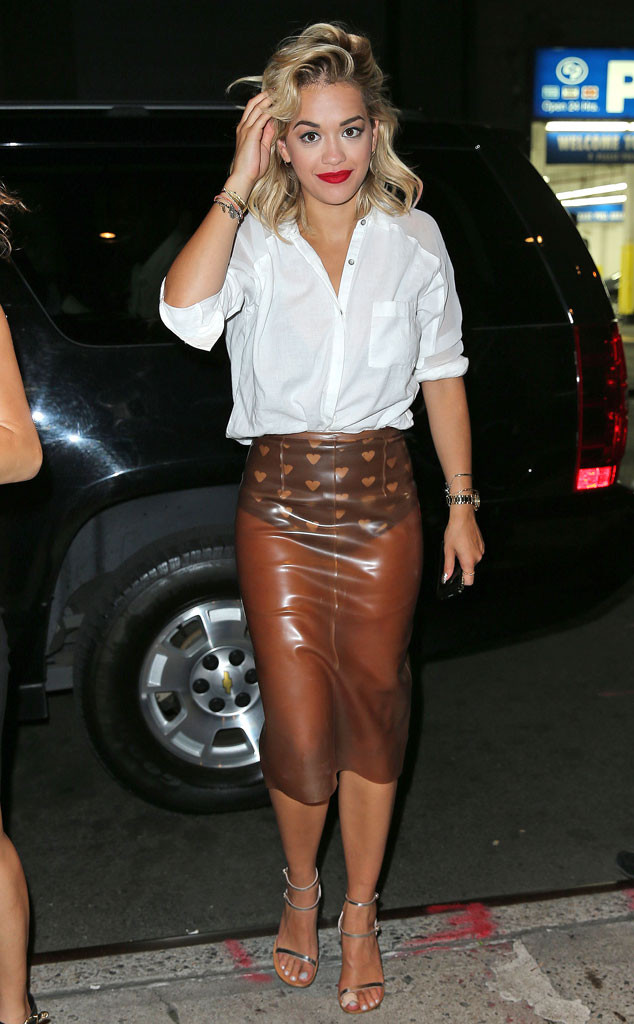 Jackson Lee / Splash News
We spend a lot of time over here at Fashion Police ragging on Rita Ora's, well, rags. So we are as shocked as you are to report that our tune is changing, for today at least.
The pop singer stepped out in a completely see-through, seemingly plastic, yucky brown colored Burberry Prorsum "skirt"—and we love it! Yes, we know that you can see her heart-patterned bloomers straight through the fabric, but we don't care.