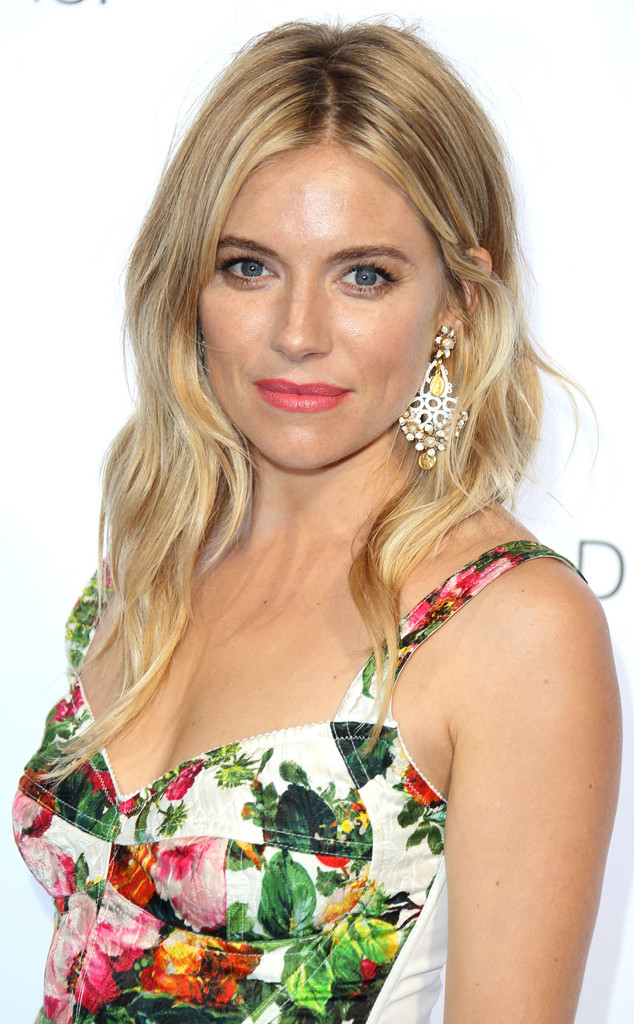 Mike Marsland/WireImage
We guess that when starlets are as beautiful as Sienna Miller, they figure "everyone's going to be looking at my face so I don't have to bother with my hair." There's some truth in that… It took us a few minutes of studying the photo of her at The BMW i3 global reveal event to look away from her flawless face and notice her greasy lifeless locks.
She is a new mum so we can understand that hair may be an afterthought, but she could have at least given it a shampoo within a few days of the event!
Enough beating Sienna up about her hair… It's all about the face! Between her shimmering bronze eye makeup and on-trend pink-petal lips, this a perfect look for summertime. And that skin! Photoshopped skin doesn't look that good!