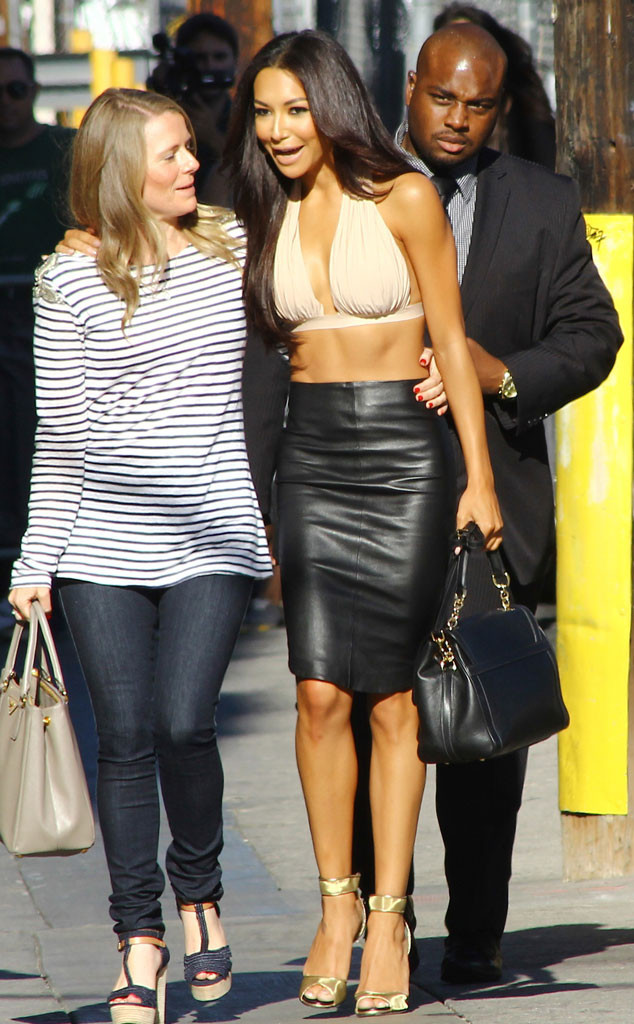 Cathy Gibson, PacificCoastNews.com
Call us Grandma, but Naya Rivera needs to put some clothes on!
The FOX star stepped onto Jimmy Kimmel's stage wearing a bathing suit top and a tight leather skirt, and the top was nude! We're typically on the side of, "if you've got it, flaunt it," but this very separate separates may be taking things a big too far, even for a late-night appearance.