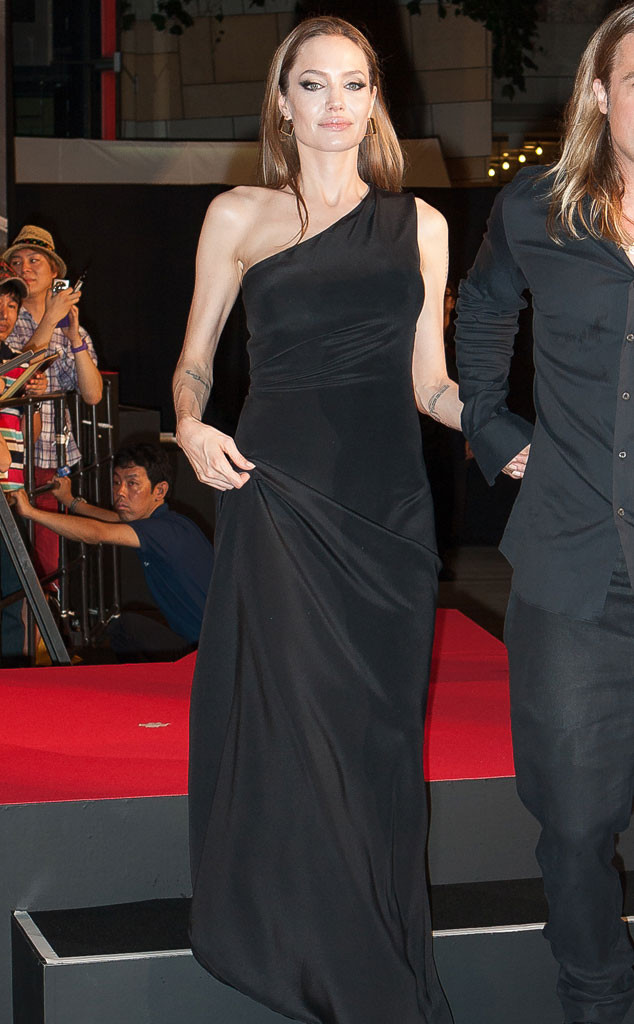 Michael Steinebach / Splash News
What happened to the edgy Angelina Jolie we used to know and love?! Remember her? She wore Billy Bob Thorton's blood in a vile and could always be counted on for a super sexy style?
Apparently with kids—six kids—comes far less time to focus on fashion? The Tourist star stepped out with beau Brad Pitt in yet another all-black dress. This version of her new favorite look was designed by Saint Laurent, so we know it's fancy, we just wish it also had one, simple element of fun!