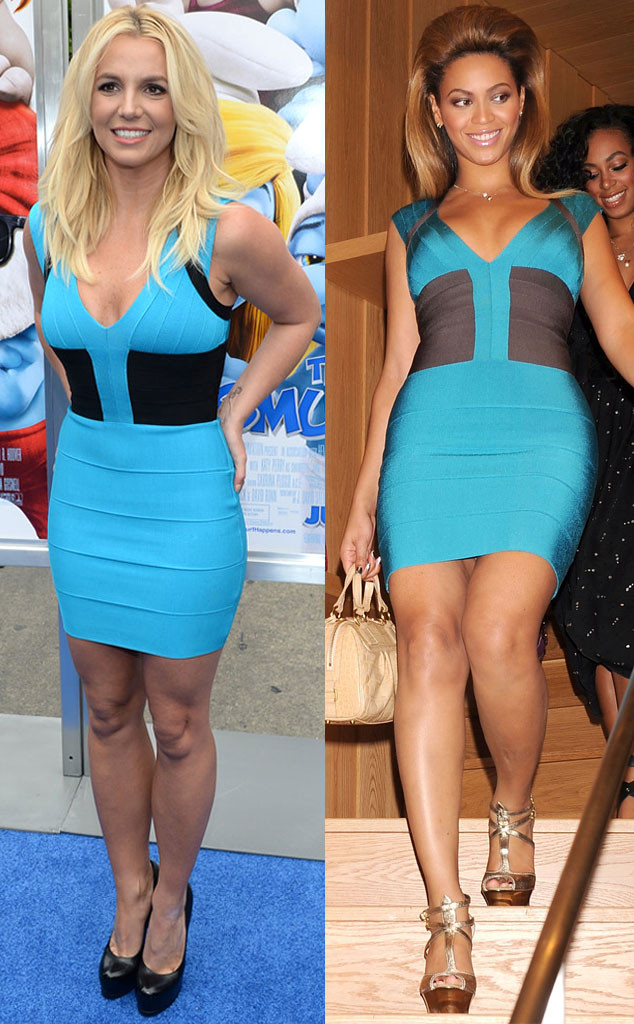 Jun Sato/WireImage, Courtesy of SPE, Inc./Michael Buckner
We know what you're probably thinking—how stupid of Britney Spears! Copying Beyonce is no way to stage your own comeback, even if the former teeny bopper does look just as good as the current Queen Bey.
But what if we told you that this tight blue dress Brit wore to the Smurfs 2 premiere is almost identical to a look the "Run The World" singer wore five years ago. Now you're probably thinking how embarrassing...