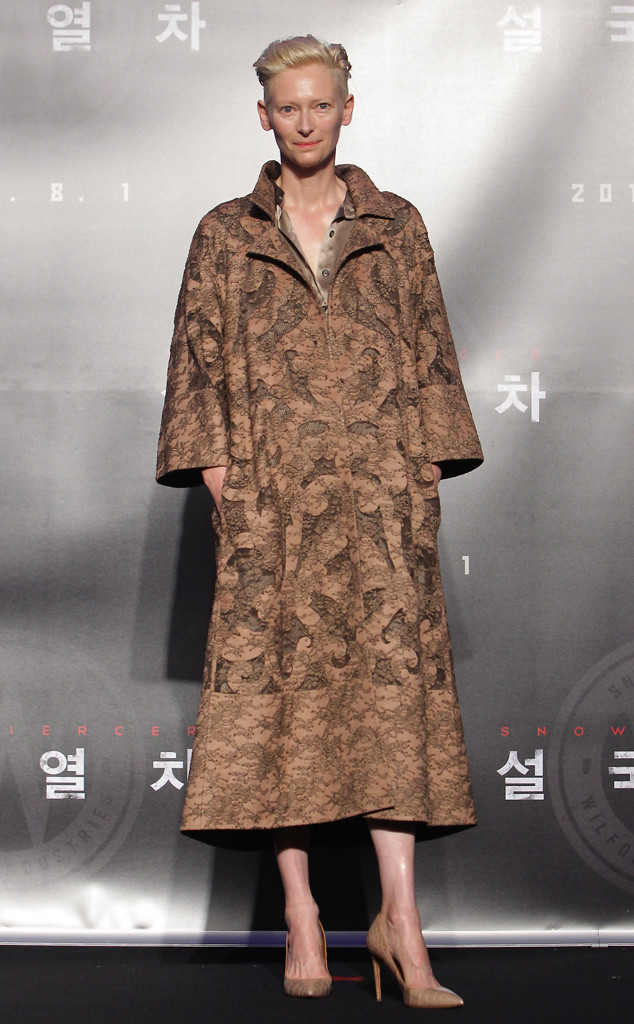 Chung Sung-Jun/Getty Images
We have so many questions about Tilda Swinton's Valentino outerwear that we don't even know where to start.
Why is the Snowpiercer star wearing a heavy coat in the middle of summer? What exactly is this pattern, and why does it look like the Victorian version of camouflage? Is there another dress under there, and if so, why isn't she showing it off? And finally, is there a hood on that thing or just the world's most giant collar?