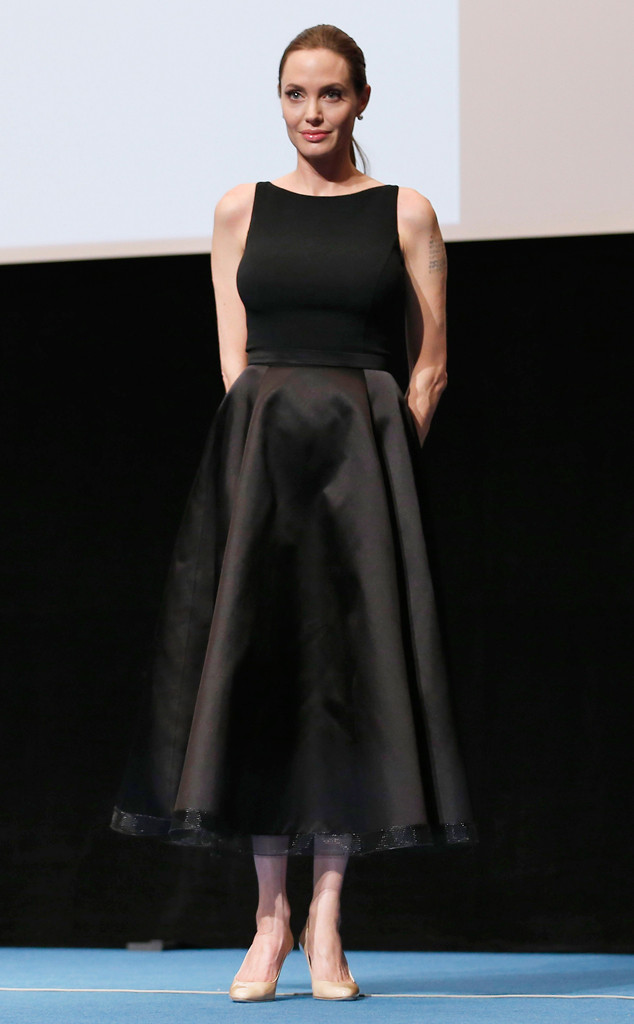 AP Photo/Koji Sasahara
We know Angelina Jolie's tastes have taken a turn toward simpler style, but this look is literally putting us to sleep!
The Salt star's Michael Kors gown is a gorgeous shape, and we love the billow, satin skirt, but that is literally all there is to this look! Typically Angie's hair and make-up make up for her minimalist style, but there's absolutely nothing going on here; she's even wearing skin-tone shoes!