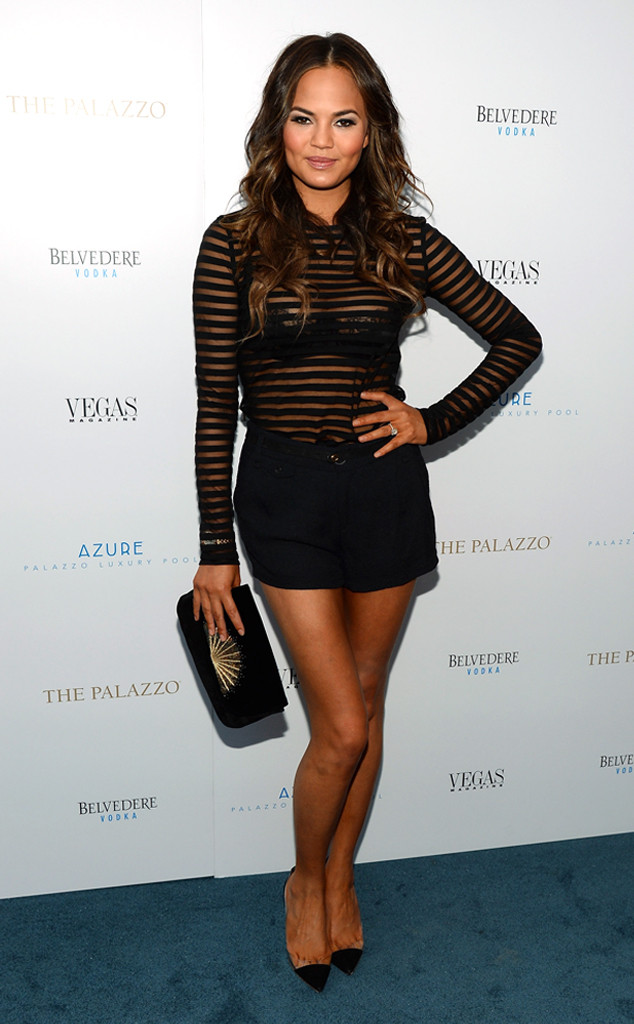 Ethan Miller/Getty Images
Technically speaking, Chrissy Teigen is totally covered up.
Those short shorts are a respectable length, her sleeves go straight to the wrist, and she's rocking a shockingly high neckline. And yet the Sports Illustrated model still looks like she's showing 75% of her body! Obviously those sheer stripes are the culprit. The question is, are they just enough "showy style" or way too much skin reveal?