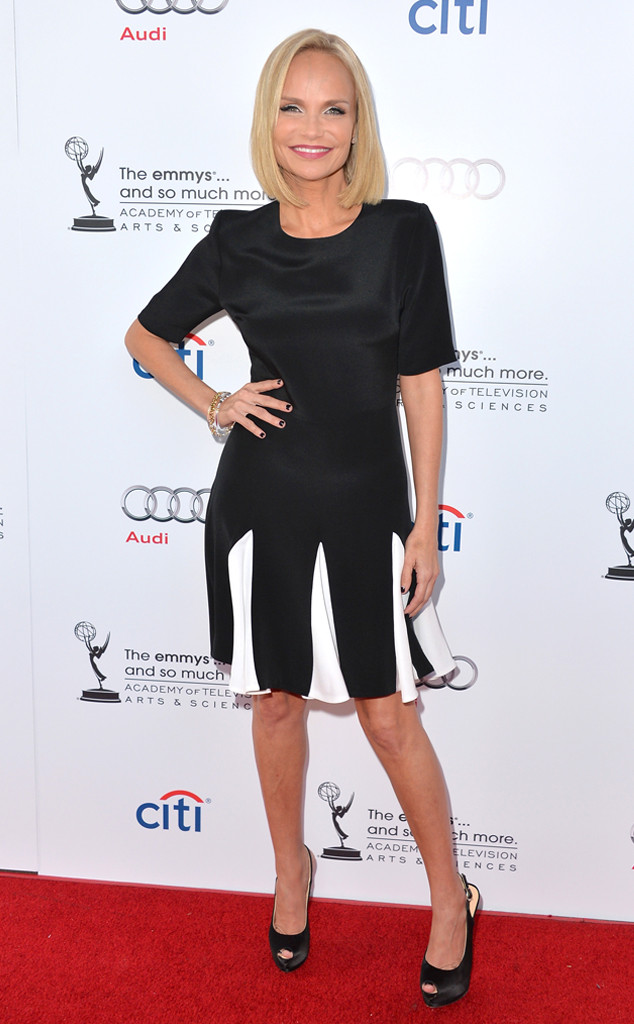 Alberto E. Rodriguez
Gimmie a K! K. You got your K you, got your K. Gimmie a R! R. You got your R, you got your R.
There are way too many letters in Kristin Chenoweth's name to finish the cheer, plus you get the point. The Hit & Run star looks like she's wearing a high school cheerleading uniform! That double panel skirt is the classic ra-ra style, and the mini length says high kick central!