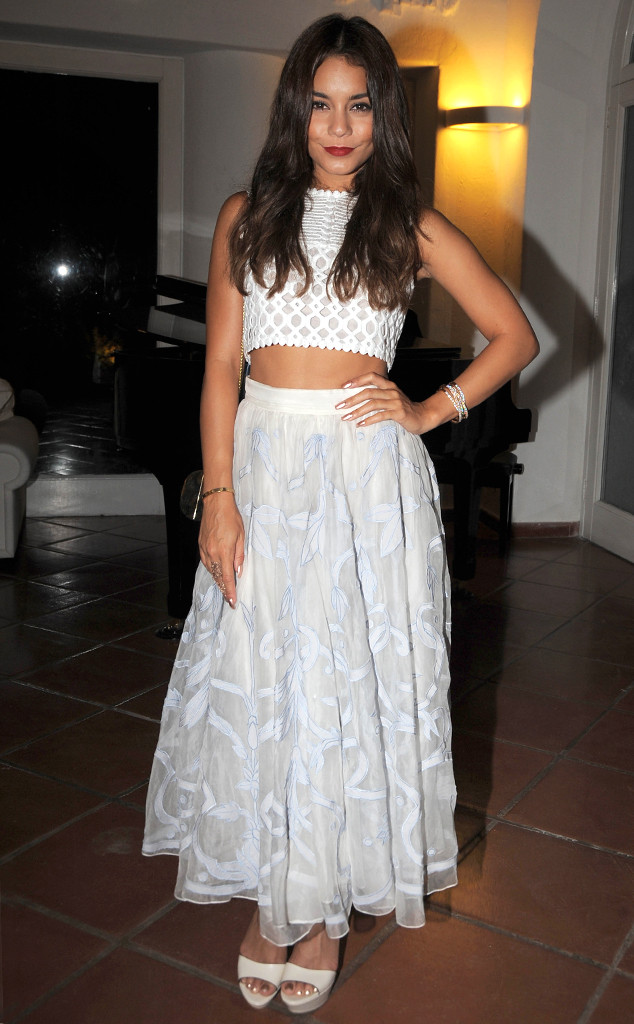 Gigi Iorio / Splash News
Okay, what exactly is going on here? The other day we commented on how bizarre it is that Vanessa Hudgens wore a third all-white belly revealing style, but now she's stepped out in a fourth!
Not only is the Frozen Ground star's latest look almost identical to her first foray into this fashion territory, but she's rocking the exact same hair and make-up. Its practically a uniform at this point!