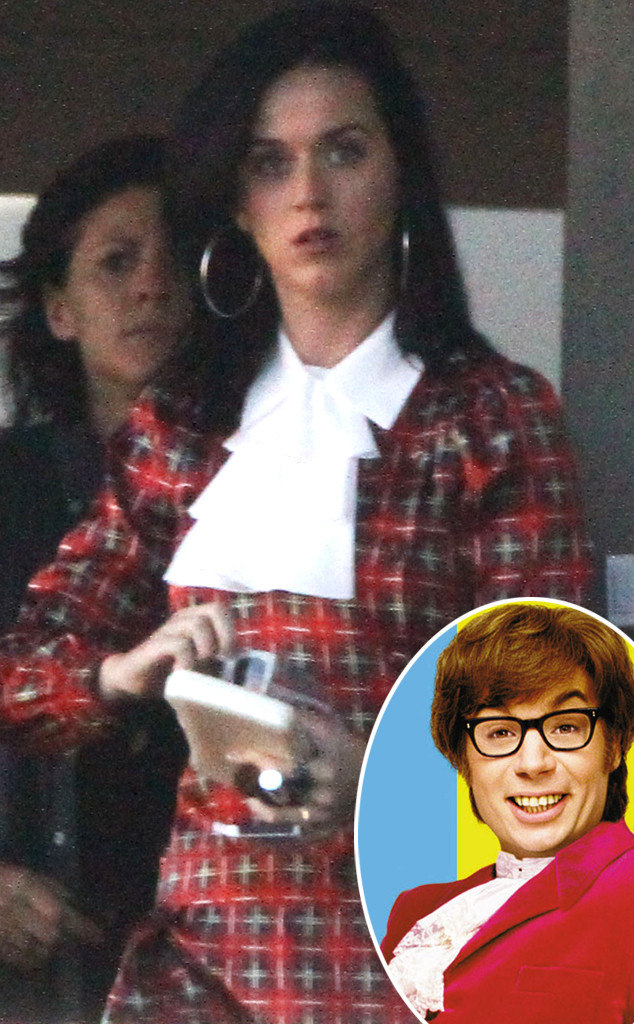 FAMEFLYNET PICTURES; New Line Cinema
Apparently the news of the #RoyalBaby's arrival makes Katy Perry...horny?
Why else would the American pop star step out dressed like London's famous ladies man? That plaid is a wintery color, the long-sleeves are ridiculous in the summer heat, and Austin Powers is the only person to wear that white, ruffled bib since the actual '70s!