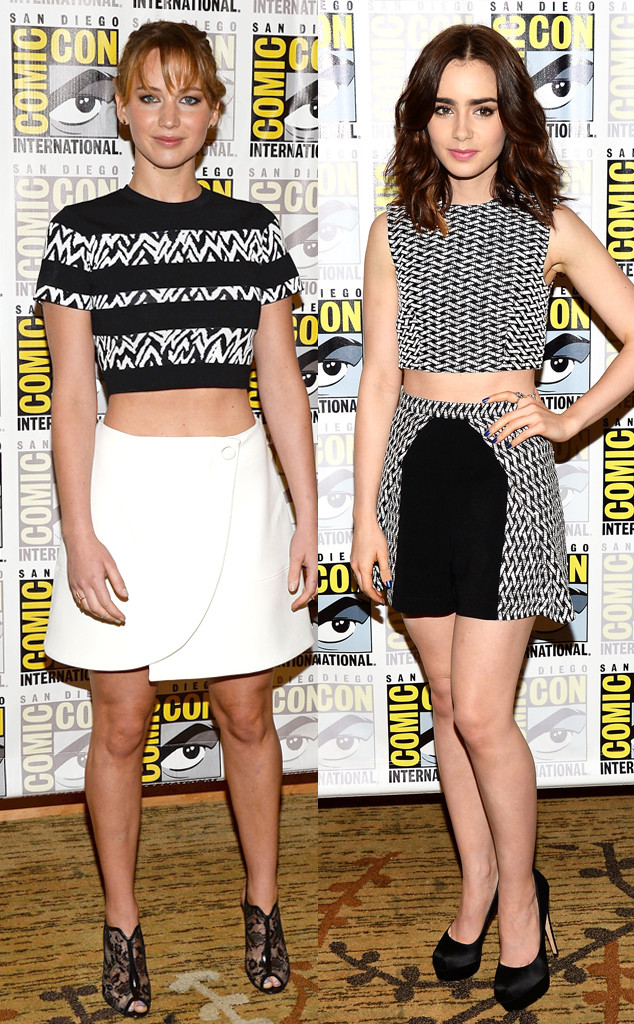 Ethan Miller/Getty Images
We know these two looks aren't exactly alike, but the color combo and stomach sliver seemed too close not to comment.
Jennifer Lawrence and Lily Collins joined together two of the hottest summer trends with these similar styles: black-and-white and midriff madness! The Academy Award winner took a mod approach to the look with her Proenza Schouler separates. The solid skirt and boxy top look like something out of an Austin Powers movie.