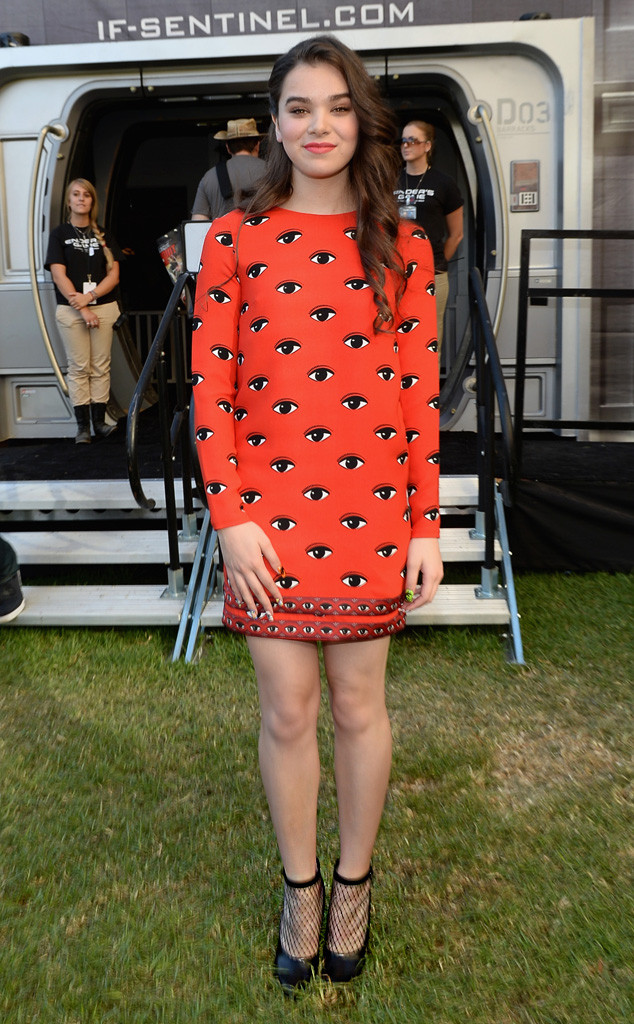 Michael Buckner/Getty Images for Summit Entertainment)
Usually when we say an outfit is scary, it's meant as a metaphor.

Hailee Steinfeld's Enzo mini is literally giving us the heebie-jeebies! Not only is it covered in eyeballs, but we swear those eyeballs are following us—like some kind of fashion version of the famous Mona Lisa!