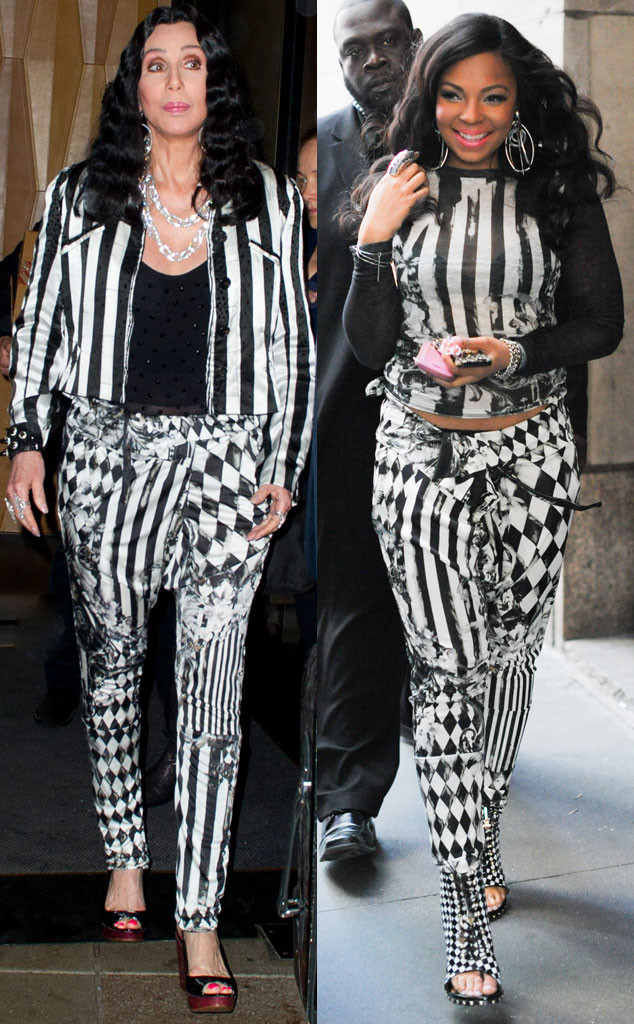 Asadorian-Mejia, JB Nicholas / Splash News
We hate to say it, but you know you're in trouble when you're caught wearing the same thing as Cher, queen of the fashion fails...
This kind of court jester-meets-Beetlejuice look is expected from the "Woman's World" singer. Let's never forget that she wore a spider-meets-Medusa costume to the Academy Awards... Ashanti, however, has never been known for being an edgy dresser, but unfortunately there's a first time for everything...