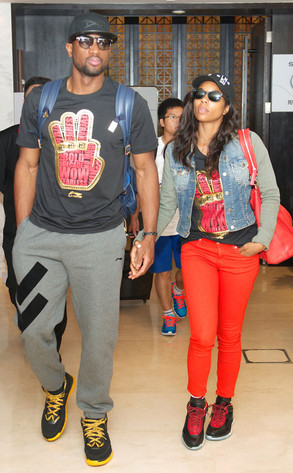 Bobby Metelus/Getty Images
We get Gabrielle Union's desire to support beau Dwyane Wade on and off the court, but "samesies" style might be taking it too far...
The "first couple of basketball" look like brother and sister in their matching street clothes: identical shirts, two black caps, similar sunnies, and two pairs of super bright laces! There's no way they didn't plan this...