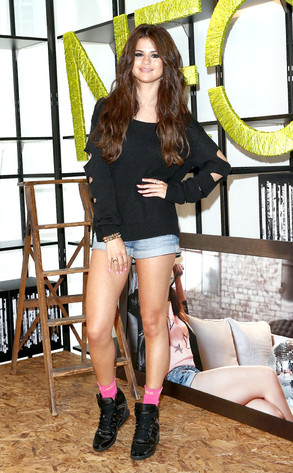 Andreas Rentz/Getty Images
We get what Selena Gomez is going for. Sometimes we dress like a disco diva just to experience a bit of that sexy, '70s style we missed.
This '90s-born former Disney star seems to be playing that same game of dress-up in this break dancing get-up. We're not sure if she's channeling Jennifer Beals in Flashdance or Kelly Kapowski from Saved By The Bell, but these are definitely not looks from the baggy jeans era of her own youth.