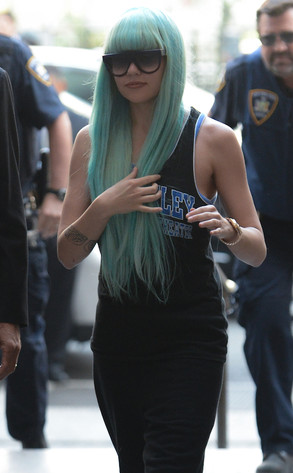 Ray Tamarra/Getty Images
This feels like an obvious statement but apparently Amanda Bynes wasn't aware: when attempting to convince the arbiters of the law that you're not a crazy party girl, don't wear your PJs and a Halloween costume!
Not even Lindsay Lohan would pull this kind of prank, and that's saying a lot. Nothing about a long, powder blue wig, giant sunnies and a black sweat suit says, "I'm an upstanding citizen." It says either, "I'm headed to a Nicki Minaj concert," or, "I didn't have a chance to go home after an all-night rave."