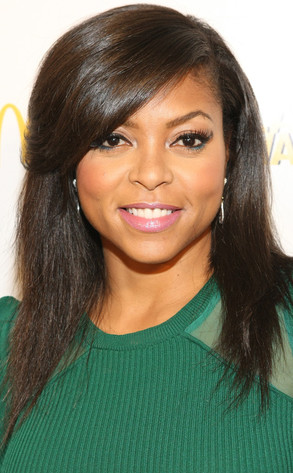 Bennett Raglin/Getty Images
How much are we loving this colorful yet sophisticated makeup on Taraji P. Henson at the 2013 365 Black Awards? The Person of Interest star didn't have to give up her love of a black winged eye, but instead made it summer-appropriate by adding a pop of teal liner to her lower lash line.
Complementing the bright eye makeup, Taraji opted for a delicious pink lip rather than weighing down this look with a heavy brown or berry lipstick. Nude would have worked, but let's face it, pink is always more fun!
We're also dying to know the actress and singer's brow stylist because those bold brows are coiffed to perfection. We know how easy it is to go plucking crazy when defining an arch, but Taraji's brows still have their natural thickness while still looking sculpted and clean.